You are here:
Home
/ Archives for Social Media and More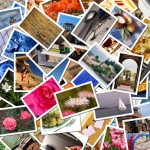 It seems that sharing photos on Facebook replaced baseball as the favorite pastime for digital enthusiasts. When Instagram came on the scene, celebrities embraced the photo-sharing site and Facebook grabbed it for $1billion.
Our love affair with Facebook started to wane with the multiple and confusing changes to their privacy settings. Even social media experts like myself had to study each change in detail to be able to explain it to my clients and to use it properly without offending others.
Then the big netiquette no-no happened. Mark Zuckerberg's sister Randi posted what she thought was a private photo on Facebook, which appeared in a stranger's tweet on Twitter. One can easily wonder how this can happen and not know the answer. Even Zuckerberg wasn't sure why, but her public twitter engagement with @cschweitz clearly broke the rules of netiquette.
Sure when we're upset we post before we think. Most don't know that the Library of Congress now indexes tweets, permanently.
According to the New York Post, Zuckerberg's older sister, Randi, complained yesterday when one of her Twitter followers publicly posted a photo of the family, including her famous brother, standing in the kitchen reacting to the company's new Poke app.
"Not sure where you got this photo," Randi tweeted in response @cschweitz. "I posted it only to friends on FB. You reposting it on Twitter is way uncool."
When Garret Sloane from the New York Post called me to discuss this story that was going viral, I explained that we create a permanent digital footprint every time we post an update, photo, video, or tag people in photos, whether they appear in them or not.
I've always had a digital rule of thumb that when I snap a photo of someone else or a group at a party, I stop and show them the photo and ask if I can have their permission to post the photo to Facebook. If you're automating your Facebook feed to Twitter, it's there for the entire world-wide-web to see, even if your Facebook privacy settings are set to "friends only."
Another rule of netiquette is to take your digital beefs privately. If you have something to say that isn't flattering or is attacking another, send them a private message on Twitter if they're following you. If you need to respond, do so privately and request that they follow you as well if they're not.
"I'm just your subscriber and this was top of my newsfeed. Genuinely sorry but it came up in my feed and seemed public," Schweitzer responded to Randi.

"Digital etiquette: always ask permission before posting a friend's photo publicly. It's not about privacy settings, it's about human decency," Randi admonished in a tweet after the photo was removed.
As I told the New York Post, social media is about: sharing experiences. If you post something on the Internet, it will be shared by strangers.
Unfortunately, we're learning the lessons the hard way, especially when Facebook keeps changing the rules.
Julie Spira is a social media strategist and netiquette expert who writes about digital etiquette and intersection of love and technology.  Julie's the author of the "The Rules of Netiquette: How to Mind Your Manners on the Web" and CEO of Social Media and More.
To connect with Julie, visit RulesofNetiquette.com, follow @JulieSpira on Twitter and at Facebook.com/RulesofNetiquette.
Photo Credit – maigi – Fotolia.com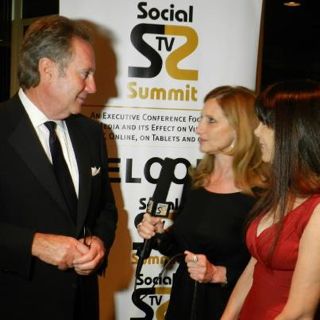 Just how social are  your TV viewing habits? At the 1st annual Social TV Awards held at the Bel-Air Country Club, over 200 social media and broadcasting executives walked the red carpet and had the opportunity to vote for the Social TV "Best of Show Award."
Social TV Summit CEO Andy Batkin curated the event and said, "One day I believe the Social TV Awards will be on par with the Academy Awards and the Emmy's." Master of Ceremonies Billy Bush gave his introduction via video along with an apology due to a bicycle accident injury. The Insider's Kevin Frazier, one of the many distinguished judges, graciously stepped in to host the event, which was attended by 200 industry executives.
And the winners of the 1st Social TV Awards were:
1.     Best Cable Network – USA Network, Psych Hash Tag Killer
2.     Best Online Video – Team Coco, Conan O'Brien Show – Turner Broadcasting
3.     Best Research Social TV Platform – Bluefin Labs, Bluefin Signals
4.     Best Check-in and Loyalty – GetGlue
5.     Best Social TV Companion to Home Video or DVD
– Tron Disney Second Screen, TV Plus
6.     Best TV Show Specific – X Factor Cross Platform Experience, Fox Broadcasting/Syco TV/FremantleMedia
7.     Best Branded –
Red Bull Shazam App, Shazam
8.     Best Drama –
Heartland Ranch – Canadian Broadcast Corporation
9.     Best Social Commerce or Marketing Program –
Fashion Star, Electus
10.   Best Special Entertainment
– Grammy's Live – CBS Interactive
11.    Best Connected TV – Amnesty International's Secret Policeman's Ball – EPIX
12.   Best White Label Social TV Application or Solution
– TIE: Mass Relevance and ECHO
13.   Best Ubiquitous – ConnecTV
14.   Best Social TV Integration of Facebook
 – The Voice 5th Coach App – NBC
15.   Best Social TV Integration of Twitter
– X Factor Cross Platform Experience, Fox Broadcasting/Syco TV/Fremantle
16.   Best Mobile Phone, iPad or Tablet Social TV Application
–The Walking Dead – Story Sync, AMC
17.   Best Sports Social TV Award
– Chevy Game Time, Detroit Labs
18.   Best Broadcast Network – NBC, NBC Live
19.   Social TV Entertainer of the Year – Andy Cohen – Host of Watch What Happens LIVE and EVP, Development & Talent, Bravo Media
20.   Social TV Marketer of the Year – Jesse Redness SVP Digital, USA Network – USA
21.   Social TV Best of Show – X Factor Cross Platform Experience – Fox Broadcasting/Syco TV/FremantleMedia
Top Photo – Andy Batkin, Marla Schulman, Julie Spira (L-R). Photo Credit: Social TV Daily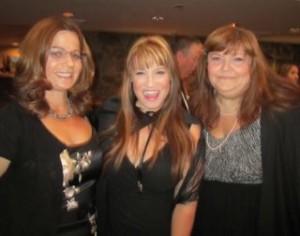 Lori Schwartz, Amber J. Lawson, Stephanie Piche (L-R)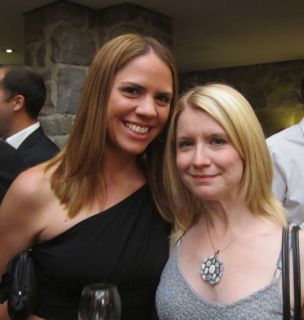 Amanda Coolong (R)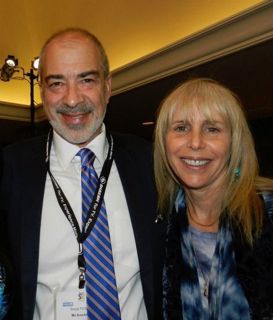 Mo Krochmal and Gayl Murphy: Photo Credit Social TV Daily

For more photos from the event, visit SocialTVDaily.com
Follow @JulieSpira on Twitter and like us at Facebook.com/socialmediaandmore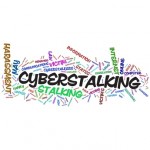 When I was asked as a cyber-relations expert to contribute to an article about cyberstalking and social media safety for Women's E News, I was honored to provide my two cents worth.
The story appeared in the Ottowa Citizen, Cyberstalking turns web technologies into weapons. The article headline is pretty powerful and will raise several digital eyebrows.
Before you accuse me of being a "Debbie Downer," you should know that I absolutely love social media. It's changed all forms of communication, marketing, journalism, and helped develop strong bonds between people who have a voice that should be heard.
When it was pointed out to me that the U.S. National Violence Against Women Survey reported that 60% of cyberstalking victims were women, I realized that we all have a responsibility as friends on Facebook and followers on Twitter to take notice if any of our digital friends are in trouble.
In the U.K., a cyberstalking study conducted by the British Electronic Communication Harassment Organization at Bedford University found that harassment via social networking sites, mobile phone, and email was greater than stalking in-real-life.
As an estimated 4% of cyberstalkers appear on traditional online dating sites, my advice in the article was as follows:
"If a date goes bad or someone breaks up, the jilted person can use the very sites through which they met their victims to turn around and harass them," says Julie Spira, creator of the site Cyberdatingexpert.com."
It's my mission to help people safely navigate the web, both in matters of the heart and in everyday life. Cyber-safety is at the top of my list and I hope you join me in making the the world-wide-web a safer place to reside.
Julie Spira is a cyber-relations and online dating expert and the author of the bestseller, The Perils of Cyber-Dating. She's the CEO of Social Media and More and Editor-in-Chief at CyberDatingExpert.com.
Photo Credit: © MacX – Fotolia.com

Today was the big day that many weren't waiting for. Facebook officially migrated to the Timeline for pages. If you're feeling a bit overwhelmed, you're not alone. Many pages are still left blank without a cover photo. Even if you changed your cover photo, you might notice some unattractive pale blue application boxes on your page. This used to be the "Tabs" section and it's now called "Apps." We'll provide a step-by-step list of how you can customize those thumbnails below.
With Facebook's Timeline change comes a list of rules that you need to adhere to as part of Facebook's Terms of Service and Guidelines.
Changing your Facebook thumbnail cover is no easy task, so we've listed detailed instructions on how to do this on your own.
First of all, review your page apps (formerly tabs) that might have been coded as FBML, Facebook's version of html code. Your old applications may appear like these below:

To customize them to one of the four allowed boxes, follow these instructions:
1. Click on the upper right side of the photo box. In the drop down, you can swap positions with the other four you've shown and delete apps you aren't using.  Decide whether you want a map to your location, photos, likes, email sign up, or videos.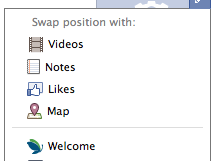 2. Go to your Admin Panel at the top of your page and click on "Manage."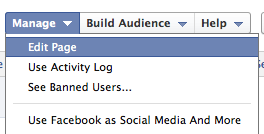 3. In the drop down, select edit page.
4. On the left side bar, click on "Apps"'
5. Click on "Go to App" and you can change the Title of the Box.
6. Click on Edit Settings and you'll find "Custom Tab Image." This is where you upload your thumbnail photo to replace to pale blue default image.  You can also change the name here of the title of the app.
7. Click on OK and then you can move around the location of that particular app to appear on your page.
This is a perfect for you to build your mailing list or offer a free eBook on the front of your Facebook page.

Remember, while it might be easy to add a photo to your new cover, there are some things Facebook just doesn't want you to include including your URL, requests to like your page or follow,  or any direct sales action calls. Facebook wants your contact information with links to your business or offers to appear in your "About" section as shown above on our Rules of Netiquette page, where we also added a custom app with a cover providing a free chapter of an upcoming book.
To sum it up remember to optimize your new page by:
Add a cover photo of 851 x 315 pixels that describes your business and is pleasant to look at.
Add hyperlinks in the "About" section of your page to draw traffic to your website or specific offer.
Customize your thumbnails and upload videos directly to your page so your customers can engage with you.
Include your email subscriber embed code from your email provider and make sure to rename your offer.
Remember to "Pin to the Top" your important posts, which will remain at the top of your page for seven days or up until you decide to pin something else.
Do you have any Facebook timeline tips that you'd like to share? Please add them in the comments.
Julie Spira is a social media strategist, bestselling author, and CEO of Social Media and More. Visit SocialMediaMore.com for more social media and facebook tips and like us at Facebook.com/socialmediaandmore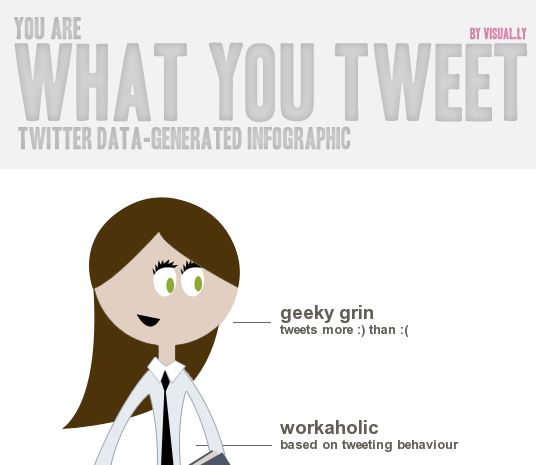 Who said creating an Infographic would break the bank?
Not a day goes by that I don't see an interesting Infographic on a variety of subjects, which I happily add to my pinboards on Pinterest. Infographics are engaging, pleasant to look at, are filled with interesting statistics, and loved to be shared in the social media world.
The fine folks at visual.ly have a few free infographic tools based on your Facebook and Twitter profiles.
You can choose from the following topics:
Life of a Hashtag
Facebook Monster
Twitterize Yourself
Twitter Showdown, where you can go solo or compare yourself to one of your digital idols.
To do so, visit their site at create.visual.ly, like the on Facebook and follow them on Twitter.
Then select the template you'd like to use. You can share the link, or embed it in a blogpost as I've done below.
Enjoy!
For more information on social media strategy, like us at Facebook.com/SocialMediaandMore and follow @JulieSpira on Twitter.
Julie Spira – Social Media and More from Julie Spira on Vimeo.
With all of the changes on Facebook, hangouts in Google +, and monitoring your SEO rank, it's impossible to keep up with all of the trends. Find out in our video, why you need a social media marketing plan.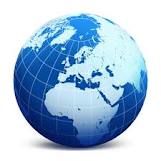 Parlez-vous français sur facebook?
Just announced today, Facebook has partnered with Bing to help you read posts from pages in different languages.
In the past, we've enjoyed Google Translate from web entries in a foreign language.
Here are some simple steps to activate this feature:
1. Click on account on the top right hand side of your page and change your settings to View as a Page.
2. Click on Edit Page on the top right hand side of your page.
3. Click on Your Settings. You'll have four choices to pick from:
Admin, community, and machine translaters
Community and machine translators (default)
Machine translators
None

Under each post, you'll now see the options to Like, Comment, Manage Translations, or Share each for each post.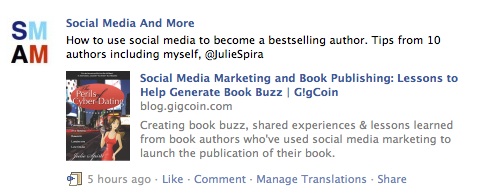 Need more help? Straight from Facebook, here are the details on how you can enjoy this new feature. Not every language is presently available.
Today we launched a new translation tool that enables people to translate posts directly inline on Facebook Pages through Bing Translate. With this service, we are making it even easier for people to enjoy Page content on Facebook regardless of the languages that they know.

When someone clicks on the translate button on a public Page post, a Bing translation will appear in a popout window. People then have the opportunity to submit their own translation by opting-in to using inline translations. After their generated translation has received enough positive votes, it will replace the Bing translation and will appear each time someone clicks on the translate button associated with the post.

Page admins can always control how their content is translated within the "Your Settings" tab in the Edit Page view.
Also, effective October 31, 2011, Facebook will eliminate the discussions feature. Their reasoning? They'd rather have you interact on posts and comments.
What languages will you translate your facebook posts to?
Julie Spira is a bestselling author, social media strategist, and CEO of Social Media and More. Connect with Julie on Twitter @JulieSpira and at Facebook.com/SocialMediaandMore

With the myriad of social media events and to pick from,
BlogWorld and New Media Expo 2011
is on the top of my list.
I've attended numerous events including BlogHer, Social Media Week, SXSW, the 140 Conference, as well as shows with a social media element including NAB, CES, and AdTech. When I attended BlogWorld last fall for the first time in Las Vegas, I was welcomed into the community with open arms. The amount of shared knowledge that I experienced over the course of several days was enormously helpful. The building of personal relationships with those you have either communicated with on Twitter or Facebook, or admired from afar is something you will easily accomplish by attending the BlogWorld and New Media Expo. BlogWorld's CEO Rick Calvert really makes you feel at home, even with the thousands of attendees and exhibitors on site.
This year, I will have the honor of speaking and presenting The Rules of Netiquette: How to Mind Your Virtual manners on Friday, November 4th at 1:45pm. I'll be talking about Internet etiquette during BlogWorld's largest expected audience yet. Even for those who have mastered social networking, we're all guilty of breaking the ever-changing rules from time-to-time.
I had the opportunity to meet some of the already announced featured speakers in real life at the 140 Conference and other social media gatherings including Peter Shankman, Liz Straus, C.C. Chapman, and Jeffrey Hayzlett. Their voices and experiences will help transform your blog and brand.  I look forward to meeting and mingling with the other speakers and attendees during the 3-day event on November 3-5, 2011 in Los Angeles.
The Social Media Business Summit is promising to be the world's largest social media business conference. Monetization won't be just a buzz word of something we hope to achieve at some point, but we will be educated on specific examples on how we can find an ROI on our tireless and passionate writing skills, master SEO, and engage through video and other social networking channels.
Whether you're just using Twitter to chit-chat in real time with like-minded others, or are responsible for the brand identity of your business, information will be shared in November and I'm super-excited to be a part of it. From podcasting to sales letters, everything you need to know to be successful in Internet marketing will be covered at this event.
I invite you to join me at BlogWorld and New Media Expo – Nov 3-5 in Los Angeles!. And yes, I'm proud to be an affiliate of this wonderful conference. Prices go up on September 21st, so you still have time to get an early-bird ticket. I look forward to seeing you there.
~Julie Spira, CEO Social Media and More and author, The Rules of Netiquette
Filed under Social Notebook · Tagged with blogging, blogworld expo, internet etiquette, julie spira, Netiquette, New Media expo, podcasting, Rick Calvert, Rules of Netiquette, SEO tips, Social Media and More, social media marketing, social networking tips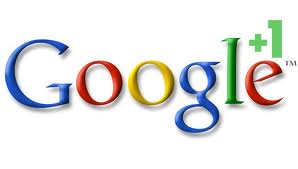 Still waiting for your Google Plus vanity URL or are wondering how to shorten your Google+ URL?
With all of the excitement of Google +, it's not hard to feel frustrated about having a long profile user name.  As of now, Google is not allowing custom or vanity URL's for their new social networking site, leaving us with a series of numbers that even most mathematician's wouldn't remember.
To let your friends and social media colleagues join you on Google+, there are a few great custom URL shorteners to select from.  In my digital opinion, I say grab them all to protect your brand name. All you need to do is type in your long Google profile URL. Mine is https://plus.google.com/114190935413397701623/ so look for the long series of numbers on your profile page.
Add in your desired custom user name on the list of shorteners below. I used my first and last name, juliespira, to be in digital alignment with my twitter profile, as seen below.
The only trick will be in remembering which of these shorteners you've decided to use to promote your profile on your facebook, twitter, linkedin, or other social networking page. I've been favoring Gplus.to, but they'll all work just fine.
Link shorteners
Feel free to connect with me if you'd like to hang out or join one of my circles. It's an exciting time for social media enthusiasts and I look forward to seeing you there.
Filed under Social Notebook · Tagged with 7 google plus link shorteners, glpl.us, google, google + link shorteners, Google plus, Google plus vanity url, gooplu.com, gplus.name, gplus.to, gplusnick.com, how to shorten your google plus url, julie spira, myplus.name, plusya.com, social media, Social Media and More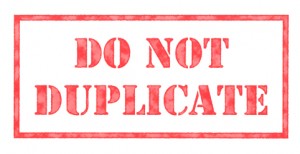 As the World-Wide-Web becomes more and more like the Wild-Wild-West with the addition of new social networks such as Google+ as well as the MySpace cyber face lift, it's time to pause and take a look at how we are representing or mis-respresenting ourselves in the digital world.
If you ask any Hollywood agent, they'll tell you there really aren't any original ideas out there. To stand out in the crowded digital playing field, you need to have a unique voice and build your brand.
So what happens when you see your company logo on another's profile on a social networking site? Perhaps they've found it on Google images or were just hoping you wouldn't notice. Between Google alerts and your friends in the blogosphere, one can only hope that you're keeping a digital eye on your brand.
Recently, I shared the story on Huffington Post of how my personal identity was copied on Twitter for the second time in two years. Twitter doesn't take this lightly. They call it impersonation. I say, imitation isn't a form of flattery.
In the first case, I notified Twitter. Five days later, the account of the copy-cat was suspended due to suspicious activity. In the second incident, I was fortunate that a social media friend spotted it upon first tweet. The person using my logo apologized and removed it from their profile.
Without further digital adieu, here are my recommendations on how to protect your brand identity.
File a copyright registration for your logo at copyright.gov
Create a Google alert for your personal name, company name, and tagline at google.com/alerts
Create a search with your keywords on Hootsuite, Tweetdeck, or other social media software management tools
File a trademark for your company name and logo at uspto.gov
Take any digital dispute offline
Report any blatant incidents to the social network
Social media attorney Adrian Dayton agrees with this approach. "Social networks take identity theft extremely seriously, most people don't realize that if they are a victim the first step is to notify Twitter, Linkedin or Facebook immediately," said Dayton.
Dayton knows about this first-hand as one of his clients, an NFL player, had noticed that someone had used his name and jersey number to create a fake account and started tweeting critical messages about the team. "All it took was a single email to Twitter and the offending account was removed. It may take more than that if you aren't somebody famous, but most social networking sites will take action," Dayton added.
At the end of the digital day one can only hope that our friends become each other's social media police. We need to keep looking out for each other.
Have you experienced impersonation of your company or personal brand? Comments are welcome.
PICK MY BRAIN!

Have a question about Social Media? I'll critique your site or blog, take a quick peek at your social media, and give you my expert opinion. Get 20 valuable minutes of my time to ask me anything.

CONNECT WITH US!

TESTIMONIALS

Julie is the consummate professional. She is a recognized expert on social media and is a sought-after presenter for many organizations. As President of the Los Angeles chapter of the Women's National Book Association, I asked Julie if she would present at LA Bookwoman Day. She did an outstanding presentation regarding social media for writers and authors and answered many questions from the audience. I would ask her to present again without hesitation and always learn from Julie and consider her a valuable resource.

Michelle Gillstrap
President, Womens National Book Association, Los Angeles