Pick My Brain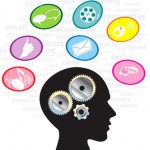 We know that social media can be overwhelming for many of you. Perhaps you've just started to blog or have created a new mobile app. If you need an extra set of eyes to look at your social media strategy, we have the perfect solution for you.
For $175, I'll spend 20 minutes on the phone or on Skype with you to answer your social media questions.
Get 20 valuable minutes of my time to ask me anything.
Photo credit: Rob – Fotolia.com