You are here:
Home
/ Archives for social media strategist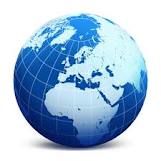 Parlez-vous français sur facebook?
Just announced today, Facebook has partnered with Bing to help you read posts from pages in different languages.
In the past, we've enjoyed Google Translate from web entries in a foreign language.
Here are some simple steps to activate this feature:
1. Click on account on the top right hand side of your page and change your settings to View as a Page.
2. Click on Edit Page on the top right hand side of your page.
3. Click on Your Settings. You'll have four choices to pick from:
Admin, community, and machine translaters
Community and machine translators (default)
Machine translators
None

Under each post, you'll now see the options to Like, Comment, Manage Translations, or Share each for each post.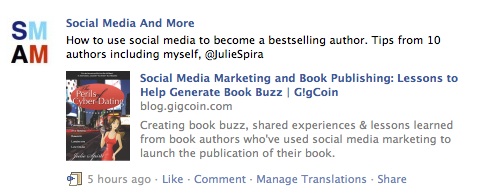 Need more help? Straight from Facebook, here are the details on how you can enjoy this new feature. Not every language is presently available.
Today we launched a new translation tool that enables people to translate posts directly inline on Facebook Pages through Bing Translate. With this service, we are making it even easier for people to enjoy Page content on Facebook regardless of the languages that they know.

When someone clicks on the translate button on a public Page post, a Bing translation will appear in a popout window. People then have the opportunity to submit their own translation by opting-in to using inline translations. After their generated translation has received enough positive votes, it will replace the Bing translation and will appear each time someone clicks on the translate button associated with the post.

Page admins can always control how their content is translated within the "Your Settings" tab in the Edit Page view.
Also, effective October 31, 2011, Facebook will eliminate the discussions feature. Their reasoning? They'd rather have you interact on posts and comments.
What languages will you translate your facebook posts to?
Julie Spira is a bestselling author, social media strategist, and CEO of Social Media and More. Connect with Julie on Twitter @JulieSpira and at Facebook.com/SocialMediaandMore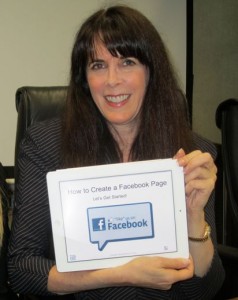 It was an honor and privilege to speak at the Beverly Hills Bar Association on Social Media for Lawyers.
With the majority of attorneys without a facebook page, I had the opportunity to teach them how to create a page, set their privacy settings, and show the ways to provide compelling content on their page.
Prior to the meeting, I spoke with Ethan J. Wall, Richman Greer, P.A., who through his involvement in the Meritas Leadership Institute, helped lead a survey about social media and lawyers." This survey of approximately 400 attorneys by Meritas, a nonprofit legal alliance,  found that just over 1/3 of the attorneys are using social media for business. One out of four attorneys who have used social media said that they have increased their business as a result.
The hesitancy was agreed upon by attorneys in attendance of the Beverly Hills Bar Association meeting who confirmed the Meritas results, with Linkedin still being the number favorite site.
Of the 34.5 percent of firms with social media accounts, it was interesting to note the following results:
53.3 percent have Facebook accounts
68.9 percent have LinkedIn accounts
37.7 percent have Twitter accounts
27.0 percent have blogs
At the end of the evening, the percentages shifted as over 30 local Los Angeles attorneys now have custom facebook pages and social media will replace traditional networking for client development for law firms of all sizes.
Revised 4.15.2011
PICK MY BRAIN!

Have a question about Social Media? I'll critique your site or blog, take a quick peek at your social media, and give you my expert opinion. Get 20 valuable minutes of my time to ask me anything.

CONNECT WITH US!

TESTIMONIALS

Julie has always been on the leading edge of internet expertise. She was there when the web first became a viable commercial medium and was a leader in understanding and executing in Web 2.0.

~Roger Chiocchi
Brandloft