You are here:
Home
/ Archives for ipad
Ever since Steve Jobs announced on March 2nd that the iPad-2 would be released on March 11th, I waited with enthusiasm for the day to arrive.
The fear of standing in long lines at the Apple store resulted in my calling the Apple sales line early this morning to find out the details on how to purchase my iPhone 64 GB 3-G model. It's expected that over 600,000 iPad 2 tablets will be sold this weekend and I was determined to be one of them.
The sales representative at Apple was extremely helpful and told me there would be a 3-week wait to receive the device. Impatient as many others were, I called Verizon Wireless to see what their turn-around would be and found out that the local store would be getting their arrival at 4:00pm, local time. iPad enthusiasts had the opportunity not only to purchase their iPad today at their local Apple Store, but the tablets were also sold at Best Buy, Verizon Wireless stores, Walmart, AT&T, and Target.
The sales associate at the Verizon Wireless store told me to stop by just before 5:00pm and assured me there wouldn't be a wait. It sounded too good to be true, so I decided to arrive 2-hours early at 3:00pm, local time along with a book to read and my own folding chair. I checked in on foursquare and happily tweeted that I was first in line waiting for my very first iPad.
Unfortunately, there was some confusion at the local store and we were told we needed to sign a 2-year data contract. Angry purchasers insisted the information was wrong and a confrontation erupted. The information was indeed incorrect. No apology was given for the miscommunication.
Those waiting in line shared which model they wanted to purchase. I knew I wanted one in white. The gentleman behind me wanted one in black. One woman was buying an iPad-2 for her fiancé as a birthday present.
Unfortunately, the local Verizon store only received four boxes of the long-awaited tablet in their shipment. There were many angry people who waited in line for over an hour, only to find out the store was out-of-stock after the first few in line finished their purchase.
At 5:10pm, I went home with my new iPad-2. Although my first choice of a red leather cover was unavailable, I realized I was one of the chosen few in the neighborhood. I'll be using the iPad-2 for presentations, editing in iMovie, and to write content for a variety of websites and blogs.
Did you get an iPad-2? Will you wait for the frenzy to be over?
Filed under Social Notebook · Tagged with Apple, first ipad buyer, first to buy an ipad 2, ipad, ipad 2, julie spira, social media, Social Media and More, steve jobs, technology, verizon ipad
All you need is Social Media Love this holiday. Here are our Top 10 Social Media Holiday Gifts and stocking stuffers.
From Tee shirts to pillows, books to electronics, here are our favorites.
Priced from $16.47 – $649.00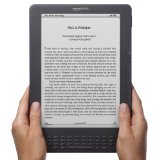 1. Kindle DX – Graphite. 50% Better Contrast. 3G Wireless. Cost: $379.00 on Amazon
Buy the Kindle DX Wireless Reading Device, Free 3G, 9.7″ Display, Graphite, 3G Works Globally – Latest Generation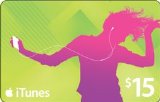 2. iTunes Gift Card. Now that the Beatles collection is available on iTunes, All You Need is Social Media Love. Cost $15 +
Buy the ITunes Gift Card Collection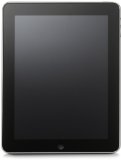 3. iPad . Even I dream of finding an iPad in my stocking this year. A perfect gift for Apple Fans on the go. Cost $649
Buy an Apple iPad Tablet (32GB, Wi-Fi)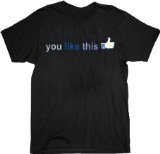 4. Facebook You Like This T- Shirts. Why not find new people to like your site offline as well? Wear this T-Shirt and go ahead and brag about your new Facebook Page. Cost $17.95 – $18.95
Facebook You Like This Thumbs Up Black Adult T-shirt Tee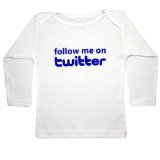 5. Follow me on Twitter Long-Sleeved T Shirts. Who could say no when you wear this T with a smile on your face? Cost $22
Follow Me On Twitter Long Sleeve T-Shirt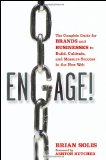 6. Engage. This social media book by Brian Solis is worth the read. Cost $16.47 – $24.95
Engage: The Complete Guide for Brands and Businesses to Build, Cultivate, and Measure Success in the New Web
7. Apple TV. Why not be one of the first to enjoy all of your social media sites on TV? Cost $97
Apple TV MC572LL/A (2010)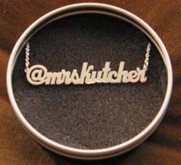 8. Twitter Necklace. Order your own Twitter necklace with your @Twitter Name or favorite #Hashtag and watch your followers increase IRL. Survival of the Hippest. Cost $49.95 – $159.95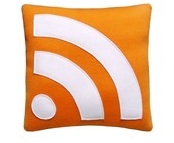 9. RSS Pillow. Rest your weary head dreaming about your next blogpost. Also available with Twitter, Facebook and many other social media logos. Craftsquatch. Cost. $19.99.


10. flickr Pro Gift Card. Why limit the amount of photos in your gallery? Upgrade to flickr Pro and tag, you'll always be it.  flickr.com/gift Cost $29.95/yr

Filed under Social Notebook · Tagged with Brian Solis, Craftsquatch, Engaged, facebook t shirts, Flickr, ipad, itunes, Kindle, Social Media and More, Social Media Gift Guide, Social Media Holiday Gift Guide, Social Media Pillows, Survival of the Hippest, twitter jewelry, twitter necklace, twitter t shirts
PICK MY BRAIN!

Have a question about Social Media? I'll critique your site or blog, take a quick peek at your social media, and give you my expert opinion. Get 20 valuable minutes of my time to ask me anything.

CONNECT WITH US!

TESTIMONIALS

Julie has always been on the leading edge of internet expertise. She was there when the web first became a viable commercial medium and was a leader in understanding and executing in Web 2.0.

~Roger Chiocchi
Brandloft