You are here:
Home
/ Archives for digital media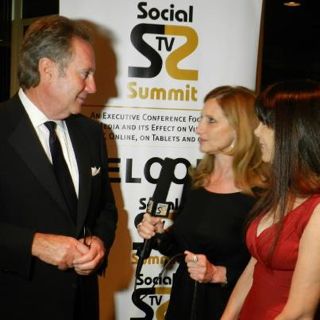 Just how social are  your TV viewing habits? At the 1st annual Social TV Awards held at the Bel-Air Country Club, over 200 social media and broadcasting executives walked the red carpet and had the opportunity to vote for the Social TV "Best of Show Award."
Social TV Summit CEO Andy Batkin curated the event and said, "One day I believe the Social TV Awards will be on par with the Academy Awards and the Emmy's." Master of Ceremonies Billy Bush gave his introduction via video along with an apology due to a bicycle accident injury. The Insider's Kevin Frazier, one of the many distinguished judges, graciously stepped in to host the event, which was attended by 200 industry executives.
And the winners of the 1st Social TV Awards were:
1.     Best Cable Network – USA Network, Psych Hash Tag Killer
2.     Best Online Video – Team Coco, Conan O'Brien Show – Turner Broadcasting
3.     Best Research Social TV Platform – Bluefin Labs, Bluefin Signals
4.     Best Check-in and Loyalty – GetGlue
5.     Best Social TV Companion to Home Video or DVD
– Tron Disney Second Screen, TV Plus
6.     Best TV Show Specific – X Factor Cross Platform Experience, Fox Broadcasting/Syco TV/FremantleMedia
7.     Best Branded –
Red Bull Shazam App, Shazam
8.     Best Drama –
Heartland Ranch – Canadian Broadcast Corporation
9.     Best Social Commerce or Marketing Program –
Fashion Star, Electus
10.   Best Special Entertainment
– Grammy's Live – CBS Interactive
11.    Best Connected TV – Amnesty International's Secret Policeman's Ball – EPIX
12.   Best White Label Social TV Application or Solution
– TIE: Mass Relevance and ECHO
13.   Best Ubiquitous – ConnecTV
14.   Best Social TV Integration of Facebook
 – The Voice 5th Coach App – NBC
15.   Best Social TV Integration of Twitter
– X Factor Cross Platform Experience, Fox Broadcasting/Syco TV/Fremantle
16.   Best Mobile Phone, iPad or Tablet Social TV Application
–The Walking Dead – Story Sync, AMC
17.   Best Sports Social TV Award
– Chevy Game Time, Detroit Labs
18.   Best Broadcast Network – NBC, NBC Live
19.   Social TV Entertainer of the Year – Andy Cohen – Host of Watch What Happens LIVE and EVP, Development & Talent, Bravo Media
20.   Social TV Marketer of the Year – Jesse Redness SVP Digital, USA Network – USA
21.   Social TV Best of Show – X Factor Cross Platform Experience – Fox Broadcasting/Syco TV/FremantleMedia
Top Photo – Andy Batkin, Marla Schulman, Julie Spira (L-R). Photo Credit: Social TV Daily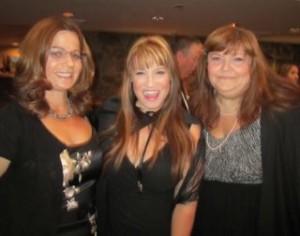 Lori Schwartz, Amber J. Lawson, Stephanie Piche (L-R)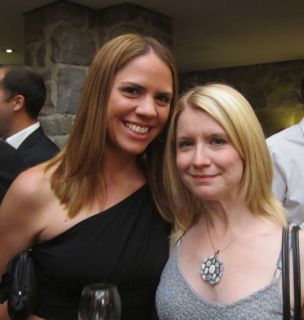 Amanda Coolong (R)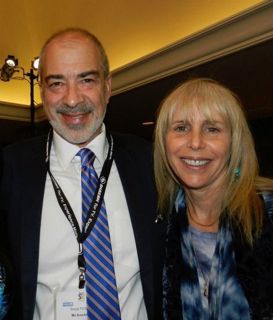 Mo Krochmal and Gayl Murphy: Photo Credit Social TV Daily

For more photos from the event, visit SocialTVDaily.com
Follow @JulieSpira on Twitter and like us at Facebook.com/socialmediaandmore
PICK MY BRAIN!

Have a question about Social Media? I'll critique your site or blog, take a quick peek at your social media, and give you my expert opinion. Get 20 valuable minutes of my time to ask me anything.

CONNECT WITH US!

TESTIMONIALS

There are few professionals who can be counted on for a seemingly uninterrupted stream of great fresh ideas as Julie Spira! She is a terrific person who understands how to craft creativity that changes the dynamic of a company and overall industry category. Above all, she knows how to get a team of people to actually want to work together when competing egos and agendas get in the way.

~Henry Kavett