You are here:
Home
/ Archives for twitter dating

It was an honor to be a featured speaker at the 8th Annual Internet Dating Conference in Miami Beach.
My presentation, Dating 2.0: Using Social Media to Create Brand Loyalty shows examples of how online dating sites are successfully using social media. For more information on how Social Media and More can help your brand become more social, contact us at SocialMediaMore.com/contact
Filed under Social Notebook · Tagged with facebook dating, idate, internet dating, internet dating conference, julie spira, mobile dating, social dating, social media, Social Media and More, social media marketing, twitter dating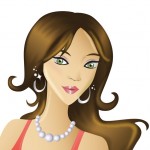 Cyber-Dating Expert Julie Spira @JulieSpira will be one of the featured speakers at the Twitter 140 Characters Conference in New York on April 22, 2010.
Jeff Pulver's annual Twitter event will be one of the largest gatherings of people interested in the effects of the real-time Internet. The two-day 140 Conference will be held at the 92nd Street Y on April 21 and 22, 2010.
Other speakers include Donny Deutsch, Gary Vaynerchuk, MC Hammer, Ann Curry, Ivanka Trump, and Shelly Palmer.
As one of the cast of characters, Spira will appear on the dating panel: Experiencing: Love, Dating and Romance in the Real-Time web. This session is scheduled at 8:45am on April 22, 2010.
Early bird tickets are available at the price of $100 only until March 6, 2010.
For tickets and more information, visit 140conf.com
Filed under Social Media Minute · Tagged with 140 characters, 140 conference, cyberdating expert, dating advice, dating expert, jeff pulver, julie spira, twitter, twitter conference, twitter dating, twitter romance
PICK MY BRAIN!

Have a question about Social Media? I'll critique your site or blog, take a quick peek at your social media, and give you my expert opinion. Get 20 valuable minutes of my time to ask me anything.

CONNECT WITH US!

TESTIMONIALS

Julie Spira of Social Media and More made setting up my Facebook page & Twitter accounts a simple matter and a valuable means of maximizing exposure for my various projects. Thanks to Julie's guidance, I've learned the best business practices for building a social media network and remaining up-to-date in this new digital world. Julie is a gem of understanding in this vast, ever-shifting online environment which seems to change second-by-second.

Society News LA
Society News LA