You are here:
Home
/ Archives for social media
What's the latest with social media? Girls in Tech interviewed me at the 140 Conference in New York along with Today Show's @AnnCurry and others.

On March 25, 2010, the social media communities in 175 cities from around the world will come together to raise money for one special cause.  Twestival, also known as the Twitter Festival is organized by social media volunteers in multiple locations.
This year, the annual event will be raising money for Concern Worldwide (concern.net @Concern ), an international humanitarian organization transforming the lives of the world's poorest, most marginalized children through access to education. Over 72 million children in the world who don't have the opportunity to go to school. @Concern Worldwide has been selected by the Twestival global team and local organizers to be the recipient because of their comprehensive and well respected approach to education.  This is an issue that involves many different elements; hunger, water, teacher training, building of schools, etc.  Twestival hopes to use the power of their global event fundraising and social media influence as a vehicle to give people insight into this cause on a deeper level
In 2009, Twestival events raised over $250,000 for @CharityWater.
This year, Twestival in Los Angeles will take place March 25th at The Roxy from 7-11pm PT.
TO PURCHASE TIX – http://www.amiando.com/Twestival2010_LosAngeles.html
@LATWESTIVAL @TheRoxy will feature: Video turntablist/remixer Mike Relm (Youtube Live, Webby Awards), TweetMuseum – one-of-a-kind celebrity Twitter art, Polite in Public Digital Photo booth, 16 year-old DJ prodigy and music blogger Jake Simon, LA's favorite party band City Museum, plus: a SURPRISE GUEST PERFORMANCE by a top touring alternative band! The event is Co-hosted by @ShiraLazar and Oprah Radio's Derrick Ashong (@ashong) as well as other prominent members of LA's Social Media community. Twestival will be broadcast online on Ustream. Tickets are $20 per person and can be purchased through Twestival sponsor Amiando:http://la.twestival.com Follow @latwestival Official Hashtag is #LAtwestival.
Twestival will be streaming live on Ustream.TV
http://www.ustream.tv/channel/therealsunsetstripdotcom
To find a city near you or to make a donation, visit Twestival.com
The Haiti Food Project concert and benefit produced by MAZON on February 4, 2010 raised over $400,000 for "second aid" for Haiti.
The event brought together musicians and inspirational speakers including emcee, Beverly Todd, Her Excellency Geri Benoit-Preval, Haiti's Ambassador to the U.N. World Food Program & Food Agriculture Organziation, Deepak Chopra, and others.
Performances included Freda Payne singing "Here's to Life"as well as Brenda Russell performing "Get Here if You Can" and Saxaphonist Dave Koz accompanied by Brian Simpson with a beautiful rendition of "Somewhere Over the Rainbow."
The highlight was the finale where all of the performers sang, "We are the World."
Social Media and More provided the social media marketing for the event.
"On behalf of MAZON and the children of Haiti who we will feed and nourish, I am deeply indebted for the social media marketing that Julie Spira provided for this benefit concert. Without her creating a 'buzz' in such a short time, I am certain the event would not have been the success it was. Thank you Julie".  — Dr. H. Eric Schockman, President of MAZON
Donations can be made out to MAZON: Emergency Haiti Fund, 10495 Santa Monica Blvd.,  Suite 100, Los Angeles, CA 90025. 310.442.0020.

Bestselling author and social media expert Julie Spira will be a featured speaker at the Independent Writers of Southern California Presents A Panel Discussion: Writing 2.0: Electronic, POD, and Social Media on Monday, January 25, 2010.
The panelist of authors and book marketing experts will explain the new methods offered today and show writers
how to integrate these new tools, social media, and shortcuts to better promote their published books.
The panelists include:
PENNY C. SANSEVIERI, CEO and founder of Author Marketing Experts, Inc. Penny is a best-selling author and internationally recognized book marketing and media relations expert.
ELLEN REID, one of the industry's premier book shepherds. For over ten years she has been helping authors and independent publishers produce books that win awards and, more importantly, stand tall to compete in a rapidly changing book market.
ANNETTE FIX, author of "The Break-Up Diet: A Memoir," a finalist in the memoir category for ForeWord Magazine's Book of the Year. Her memoir was optioned for development as a cable television series as a direct result of her social networking on Twitter.
JULIE SPIRA, bestselling author of "The Perils of Cyber-Dating: Confessions of a Hopeful Romantic Looking for Love Online," and founder of Social Media and More.
When:Monday, January 25
Time: 7:30 p.m. to 9 p.m.
Where:Veterans Memorial Building
4117 Overland (at Culver Boulevard)
Culver City, CA
Parking is FREE, enter on Culver
(Networking follows)
RSVP: info@iwosc.org or 877-799-7483
Free for IWOSC members, $15 for non-members.
non-members.  Reservations are required.
Deadline noon, Monday, day of the event (Jan. 25).  Call (877) 799-7483,
or e-mail info@iwosc.org.
IWOSC, the Independent Writers of Southern California, is a nonprofit association that has provided support, tools, and resources to help self-employed professional writers in Southern California since 1982.

In 2009, many learned about Twitter for the first time. Some embraced Twitter both personally and professionally. It became a household name. Others ran from Twitter as they either didn't understand it or thought it would be a fad that would disappear.
Finally, traditional advertising is embracing Twitter. Businesses have huge followings and couples are getting engaged through Twitter marriage proposals.
To be successful on Twitter, you need to spread the Twitter love.
Just how do you spread the Twitter love with someone you have never met "in real life?"
It goes back to the old saying, "In order to have a friend, you must be a friend." The same holds true for social media and social networking.
Today is #FollowFriday and a perfect day to love one another. Here are a few simple tips to become a rock-star tweeter:
Follow people back if you find they are interesting.
Thank people for following you.

Retweet. The shortened version is to add RT before someone else's tweet. It's Twitter's way of paying it forward.
Retweet others and they will find you twitter-friendly and return the favor.

Add simple Retweet buttons to your blog. I use Tweetmeme which is a combination counter and easy button for someone to add your article's link to their twitter stream.

If you have an important tweet to share, add "Please RT" before your tweet. The twitterverse loves to help out a friend.
Remember your friends on Fridays with #FollowFriday or #FF so they can get more followers.

Julie Spira is a social media expert and bestselling author. Visit her at SocialMediaMore.com. Follower her on Twitter @JulieSpira
It's the time of year for the best of lists to appear. Our friends at Mashable have come up with their Ten Must-Read eBooks for Social Media Lovers.
Along with their top ten favorites, I'd like to recommend two others, The Facebook Era: Tapping Online Social Networks to Build Better Products, Reach New Audiences, and Sell More Stuff
written by my friend, Clara Shih and
Twitter For Dummies
co-written by Laura Fitton, better known as @Pistachio.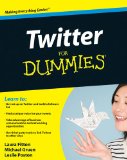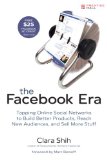 Click here to see the list from Mashable
Julie Spira, a talented internet industry vet, is joining Brandloft, the award-winning strategic marketing and branding communications agency, as EVP, Director of Social Media.
SOUTH NORWALK, Conn. – In a move to extend the depth and breadth of its client solutions and strengthen its social media offering, Brandloft today named Julie Spira as executive vice president and director of Social Media.

According to Brandloft principal, Roger Chiocchi, the move recognizes the importance of social networks in today's media mix, and strengthens Brandloft's hand as a player in the emerging online market. Based here, Brandloft is a branding and marketing firm with multinational and regional clients in the B2B and B2C space.

"Julie is an innovator in the field, and one of the first marketing executives to really get on the online bandwagon in the mid-1990s. She's seen the industry develop and has stayed ahead of the curve," said Chiocchi.

Based in Los Angeles, Spira will not only head Brandloft's social media offering but run business development for the firm on the West Coast.

"Running social media out of LA is great for us," said Chiocchi, "and gives us an added presence on the West Coast, which is known as the hub for digital media.

According to Spira, "Social Media is transforming how marketing communications is applied and how it is delivered. In many respects, it levels the playing field, but to do it effectively takes strategy, insight and vigilant execution. That's what we're doing for our clients at Brandloft."

Spira brings more than 25 years of sales and marketing experience to the firm, and has served as an executive of several start-up Internet and communications companies, including RKO Radio Networks – the first digitally delivered satellite radio network. Spira also held the positions of Vice President, Broadcast Sales of IDB Communications Group, Vice President Sales – Xing Technology – the first online streaming software company, and Executive Vice President at InterPacket Networks – a global provider of high-speed Internet via Satellite which was acquired by American Tower.

About Brandloft
Brandloft is an award-winning strategic marketing and branding communications firm helping clients to strengthen their brands, reach and engage audiences in new and innovative ways, and drive revenue. Reach Brandlfoft at 203-857-4141, or online at www.brandloft.com .
Click here to read full release

What's all the buzz about social media?
Why do I have to go on Twitter and what exactly is a Tweet?
What's the difference between a Facebook Fan Page and a Facebook Group?
How can I find followers and how will they find me?
If you are asking yourself these questions, you have come to the right place.
At Social Media And More, we help authors, individuals, and businesses become social in the 21st century.
From setting up your social media presence, to teaching you the proper netiquette and create a following, we will make you stand out on the web and take your marketing and brand to a whole new level.
Contact us for more information on how we can create your personality and brand on the web.
PICK MY BRAIN!

Have a question about Social Media? I'll critique your site or blog, take a quick peek at your social media, and give you my expert opinion. Get 20 valuable minutes of my time to ask me anything.

CONNECT WITH US!

TESTIMONIALS

"Julie Spira is a smart, savvy businesswoman and expert social media strategist. An early adopter of the internet, Julie has fully embraced the world of social media becoming an in-demand expert as a social media strategist. She has developed cutting edge social media strategies for my businesses and several of my clients' businesses. Julie is smart and intuitive. She cuts through all the social media "chatter" and shows you the exact strategies needed to implement effective social media marketing for your business. No cookie cutter approaches here, Julie provides a personalized plan in alignment with your exact business goals. Julie's...

Creating Fame Online
Creating Fame Online