You are here:
Home
/ Archives for social media marketing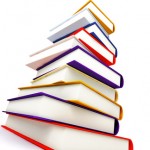 It was such an honor to speak at the Women's National Book Association's BookWoman Day in Los Angeles.
I was so inspired by the panelists who shared their information to help authors become successful in the ever-changing publishing marketplace.
If you missed the day, I have good news for you. I shared some of my best secrets with the group that I usually cover in a full day bootcamp which costs thousands of dollars. Now you'll have the opportunity to learn these tips while saving $200!
Many of the authors expressed concern about how much time social media would take up and wanted to know what the next steps were. How could they use social media to become a bestselling author? How can they gain media attention through social media?
I know how very precious time is, especially for writers. We need to focus on making sure our manuscripts and book proposals are nothing short of perfect. We have the one moment to capture the attention of an editor or agent. Having the stress of tweeting, using Facebook, creating custom pages just wasn't viable for many of the attendees.
As a result, I have offered registrants a $200 discount off of my Social Media 101 private coaching sessions. This will not only give you precious time but it will save you money that you can put towards creating a great book cover, going out to dinner, or just putting it in the bank. I'm extending this special offer through March 4th to those writers who didn't have the opportunity to come to Los Angeles.
More time for you equals more time for writing.
More tips and social media secrets from me equals building a bigger platform faster and becoming a social media superstar.
At the recent Social Media Week in Los Angeles, the introduction of social media was compared to the introduction of black and white TV. It's powerful and it's here to stay. I know what it's like to be an author who needs to build a platform. I was able to successfully use social media to extend the shelf life of my book as a bestseller and I can help do the same for you.
To take advantage of this offer, click here and we'll schedule your session. But hurry. This offer expires on Friday, March 4th at 6pm/PST.

There's an amazing day scheduled for Los Angeles authors on Saturday, February 26, 2011 and you're invited to attend.
LA BookWoman day is hosted by the Los Angeles chapter of the Women's National Book Association. You'll have the opportunity to meet agents, producers, and learn how to get published.
I'll be there as a panelist to teach authors on how I used social media to not only help my first book, The Perils of Cyber-Dating become a bestseller on it's launch date, but to extend it's shelf life as a best-seller continuously for two years! My book helped catapult my career as a well-respected expert in my field, where I have now reached millions through media and speaking opportunities. I'm excited to share my tips with other authors on this fact-filled day.
I'll be joined by Michelle Gilstrap, Ruth Klein, Teresa Moore, Jovita Jenkins, Julia Drake, and Joan Jackson in an all-day workshop. We'll be talking about Facebook, Twitter, web interviews, TV interviews, how to pitch an agent, e books and more.
Click here to view the flyer>>>
Julie Spira with Lisa Johnson Mandell, host of This Week in Careers on Twitter and business.

It was an honor to be a featured speaker at the 8th Annual Internet Dating Conference in Miami Beach.
My presentation, Dating 2.0: Using Social Media to Create Brand Loyalty shows examples of how online dating sites are successfully using social media. For more information on how Social Media and More can help your brand become more social, contact us at SocialMediaMore.com/contact
Filed under Social Notebook · Tagged with facebook dating, idate, internet dating, internet dating conference, julie spira, mobile dating, social dating, social media, Social Media and More, social media marketing, twitter dating

In an attempt to be more social media friendly to authors, Amazon has just added their own "like" button, very much similar to the Facebook like button.
As a published author and one who teaches social media marketing for authors, I'm trained to refresh my Amazon page daily to see if there are new reviews or the current status of my rank.
Today I was greeted with the like button close to the title of my book, The Perils of Cyber-Dating. Naturally, I decided to like myself.  In addition to video reviews, author blogs, and the ability to post your own book trailer on your author page, Amazon does a great job keeping the social in social media.
In time we'll see if would-be reviewers and book lovers decide to click the like button instead of taking the time to review your book. As this is a new feature, don't worry if the amount of likes fits on one hand only.
Naturally if you're reading this post, I hope you take the time to like it as well.
Today, I had the opportunity to be interviewed by Deepak Gupta on his terrific site, Marketing by Deepak. The question was posed to me about why businesses need to use Twitter for customer service.
Although I recommend it daily to my social media marketing clients, when you have a personal story to share, it becomes more meaningful.
In this particular case, I was one of many who were affected by the holiday snowstorm in New York. Unable to find out if my flight was canceled or not, and after being on hold for hours with the airlines, I reached out to Virgin America on their Twitter account.
Fortunately, someone on the other end responded to me. Situations like these will make the difference on whether you retain clients or they leave to go to your competitor.
Click here for full article>>>
Mike Michalowicz , on the Toilet Paper Entrepreneur blog curated a list of 37 social media experts with some of our best tips on how to avoid social media blunders.
Social Media and More is proud to be on this list as the number 11 entry with our tip, Tag, You're Not It.
Many of us are enjoying roaming down memory lane as we reconnect with people from childhood to the present. In your enthusiasm of scanning photos onto Flickr and Facebook, remember don't tag unappealing photos of people on Facebook or post on your favorite social media sites. The man who tagged a photo of a woman from 35 years ago where she was 50 pounds heavier, got de-friended in a New York minute. When in doubt, don't.

Thanks to Julie Spira of Social Media And More
For a complete list, visit the TPE blog

S
OLD OUT!
Contact us for pricing for our popular Social Media Bootcamp coaching session.
It's officially Cyber Monday, and today only we are offering the biggest discount ever on our intensive private Social Media Bootcamp coaching program to the first ten people who sign up.
Social Media Bootcamp includes:
Social Media review of existing social media
Social Media Business Plan
Creation of Personalized Facebook, Twitter, Blog, Linkedin, YouTube and other pages that fit your business goals
Social Media Editorial Calendar
Learn to sync your Social Media to be more effiicient
Commenting, tagging, and more
Create your brand and identity online
The fine art of Tweeting, Blogging, Updating, Commenting and Engaging
Learn who to follow and how to find valuable followers in your space
A customized plan just for you and your business
Sign up now as this is a limited offer.
* Payment must be made in full and is non-refundable.
Today, November 1, 2010 is National Author's Day. Unlike 60-years ago where most authors didn't have the tools to promote their books, today, every author needs a social media marketing plan.
National Author's Day was originally adopted by the General Federation of Women's Clubs in 1929. Twenty years later, the U.S. Department of Commerce added it to their calendar. If authors had the ability to use social media back then, they would have been more successful.
As an author of a bestselling book, I'd like to both celebrate this holiday with my fellow authors and more importantly talk about the benefits of social media marketing for authors.
1. Social Media can make your book a bestseller. It happened to me and it can happen to you.
2. Social Media can help build momentum prior to your book's launch.
3. Social Media will help you create new relationships with like-minded authors who will help promote your book.
4. Social Networking sites such as Facebook, Twitter, MySpace, Linkedin and others give you free access to promote your book.
5. Book sites such as Amazon allow you to post your video, blog, and provide information about yourself and your upcoming book signing events and appearances.
6. There are many blogs dedicated to writers and authors who are happy to do book reviews of your title or a blog book tour.
7. Internet radio show geared towards your topic or niche will be happy to have you as a guest on their program.
For more help with Social Media for Authors, please contact us at Social Media and More, where we can help you decide on publishing solutions, create book trailers, and help create your personality and brand on the Web.
PICK MY BRAIN!

Have a question about Social Media? I'll critique your site or blog, take a quick peek at your social media, and give you my expert opinion. Get 20 valuable minutes of my time to ask me anything.

CONNECT WITH US!

TESTIMONIALS

I spent the day with Julie from Social Media and More and I'm so excited about everything it's going to do for my business. We updated Facebook, Twitter, and made an amazing video that makes the hair stand up on my arms. I learned so much. It was an amazing day. Thanks Julie!

The Divorcée Sale