You are here:
Home
/ Archives for social media marketing
Many of you have enjoyed the social media benefits

of automating your Tweets to appear on Linkedin as well. Using the simple hashtag of #in, your selected tweets have appeared on your Linkedin profile's stream for three years.
We regret to inform you that the digital party is now over – well, almost.
In a letter from Linkedin today, they've advised their members that any updates initiated on Linkedin can still appear on your Twitter profile if you check off the box to do so. However, Twitter isn't reciprocating anymore.
Will this change how you schedule and post your updates on Twitter and Linkedin? The full text of the letter appears below.
LinkedIn and Twitter have worked together since 2009 to enable you to share your professional conversations on both platforms. Twitter recently evolved its strategy and this will result in a change to the way Tweets appear in third-party applications. Starting today Tweets will no longer be displayed on LinkedIn.

We know that sharing updates from LinkedIn to Twitter is a valuable service for our members. Moving forward, you will still be able to share updates with your Twitter audience by posting them on LinkedIn.

How can I continue to share updates on both LinkedIn and Twitter?
Simply start your conversation on LinkedIn. Compose your update, check the box with the Twitter icon, and click "Share." This will automatically push your update to both your LinkedIn connections and your Twitter followers just as before.

What changes can I expect to see on LinkedIn?
Any conversation you start on Twitter will no longer be automatically shared with your LinkedIn network, even if you synced your LinkedIn and Twitter accounts.

If you would like more information about what this means for your synced LinkedIn and Twitter accounts, please visit our related Help Center topics.

Thank you,
The LinkedIn Team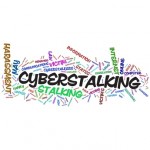 When I was asked as a cyber-relations expert to contribute to an article about cyberstalking and social media safety for Women's E News, I was honored to provide my two cents worth.
The story appeared in the Ottowa Citizen, Cyberstalking turns web technologies into weapons. The article headline is pretty powerful and will raise several digital eyebrows.
Before you accuse me of being a "Debbie Downer," you should know that I absolutely love social media. It's changed all forms of communication, marketing, journalism, and helped develop strong bonds between people who have a voice that should be heard.
When it was pointed out to me that the U.S. National Violence Against Women Survey reported that 60% of cyberstalking victims were women, I realized that we all have a responsibility as friends on Facebook and followers on Twitter to take notice if any of our digital friends are in trouble.
In the U.K., a cyberstalking study conducted by the British Electronic Communication Harassment Organization at Bedford University found that harassment via social networking sites, mobile phone, and email was greater than stalking in-real-life.
As an estimated 4% of cyberstalkers appear on traditional online dating sites, my advice in the article was as follows:
"If a date goes bad or someone breaks up, the jilted person can use the very sites through which they met their victims to turn around and harass them," says Julie Spira, creator of the site Cyberdatingexpert.com."
It's my mission to help people safely navigate the web, both in matters of the heart and in everyday life. Cyber-safety is at the top of my list and I hope you join me in making the the world-wide-web a safer place to reside.
Julie Spira is a cyber-relations and online dating expert and the author of the bestseller, The Perils of Cyber-Dating. She's the CEO of Social Media and More and Editor-in-Chief at CyberDatingExpert.com.
Photo Credit: © MacX – Fotolia.com

Today was the big day that many weren't waiting for. Facebook officially migrated to the Timeline for pages. If you're feeling a bit overwhelmed, you're not alone. Many pages are still left blank without a cover photo. Even if you changed your cover photo, you might notice some unattractive pale blue application boxes on your page. This used to be the "Tabs" section and it's now called "Apps." We'll provide a step-by-step list of how you can customize those thumbnails below.
With Facebook's Timeline change comes a list of rules that you need to adhere to as part of Facebook's Terms of Service and Guidelines.
Changing your Facebook thumbnail cover is no easy task, so we've listed detailed instructions on how to do this on your own.
First of all, review your page apps (formerly tabs) that might have been coded as FBML, Facebook's version of html code. Your old applications may appear like these below:

To customize them to one of the four allowed boxes, follow these instructions:
1. Click on the upper right side of the photo box. In the drop down, you can swap positions with the other four you've shown and delete apps you aren't using.  Decide whether you want a map to your location, photos, likes, email sign up, or videos.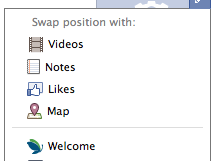 2. Go to your Admin Panel at the top of your page and click on "Manage."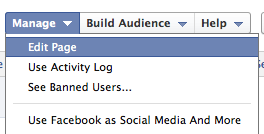 3. In the drop down, select edit page.
4. On the left side bar, click on "Apps"'
5. Click on "Go to App" and you can change the Title of the Box.
6. Click on Edit Settings and you'll find "Custom Tab Image." This is where you upload your thumbnail photo to replace to pale blue default image.  You can also change the name here of the title of the app.
7. Click on OK and then you can move around the location of that particular app to appear on your page.
This is a perfect for you to build your mailing list or offer a free eBook on the front of your Facebook page.

Remember, while it might be easy to add a photo to your new cover, there are some things Facebook just doesn't want you to include including your URL, requests to like your page or follow,  or any direct sales action calls. Facebook wants your contact information with links to your business or offers to appear in your "About" section as shown above on our Rules of Netiquette page, where we also added a custom app with a cover providing a free chapter of an upcoming book.
To sum it up remember to optimize your new page by:
Add a cover photo of 851 x 315 pixels that describes your business and is pleasant to look at.
Add hyperlinks in the "About" section of your page to draw traffic to your website or specific offer.
Customize your thumbnails and upload videos directly to your page so your customers can engage with you.
Include your email subscriber embed code from your email provider and make sure to rename your offer.
Remember to "Pin to the Top" your important posts, which will remain at the top of your page for seven days or up until you decide to pin something else.
Do you have any Facebook timeline tips that you'd like to share? Please add them in the comments.
Julie Spira is a social media strategist, bestselling author, and CEO of Social Media and More. Visit SocialMediaMore.com for more social media and facebook tips and like us at Facebook.com/socialmediaandmore
Julie Spira – Social Media and More from Julie Spira on Vimeo.
With all of the changes on Facebook, hangouts in Google +, and monitoring your SEO rank, it's impossible to keep up with all of the trends. Find out in our video, why you need a social media marketing plan.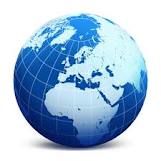 Parlez-vous français sur facebook?
Just announced today, Facebook has partnered with Bing to help you read posts from pages in different languages.
In the past, we've enjoyed Google Translate from web entries in a foreign language.
Here are some simple steps to activate this feature:
1. Click on account on the top right hand side of your page and change your settings to View as a Page.
2. Click on Edit Page on the top right hand side of your page.
3. Click on Your Settings. You'll have four choices to pick from:
Admin, community, and machine translaters
Community and machine translators (default)
Machine translators
None

Under each post, you'll now see the options to Like, Comment, Manage Translations, or Share each for each post.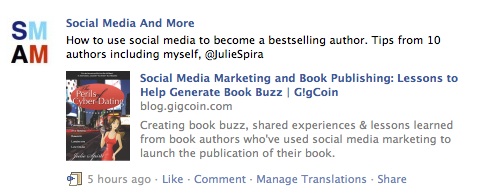 Need more help? Straight from Facebook, here are the details on how you can enjoy this new feature. Not every language is presently available.
Today we launched a new translation tool that enables people to translate posts directly inline on Facebook Pages through Bing Translate. With this service, we are making it even easier for people to enjoy Page content on Facebook regardless of the languages that they know.

When someone clicks on the translate button on a public Page post, a Bing translation will appear in a popout window. People then have the opportunity to submit their own translation by opting-in to using inline translations. After their generated translation has received enough positive votes, it will replace the Bing translation and will appear each time someone clicks on the translate button associated with the post.

Page admins can always control how their content is translated within the "Your Settings" tab in the Edit Page view.
Also, effective October 31, 2011, Facebook will eliminate the discussions feature. Their reasoning? They'd rather have you interact on posts and comments.
What languages will you translate your facebook posts to?
Julie Spira is a bestselling author, social media strategist, and CEO of Social Media and More. Connect with Julie on Twitter @JulieSpira and at Facebook.com/SocialMediaandMore

With the myriad of social media events and to pick from,
BlogWorld and New Media Expo 2011
is on the top of my list.
I've attended numerous events including BlogHer, Social Media Week, SXSW, the 140 Conference, as well as shows with a social media element including NAB, CES, and AdTech. When I attended BlogWorld last fall for the first time in Las Vegas, I was welcomed into the community with open arms. The amount of shared knowledge that I experienced over the course of several days was enormously helpful. The building of personal relationships with those you have either communicated with on Twitter or Facebook, or admired from afar is something you will easily accomplish by attending the BlogWorld and New Media Expo. BlogWorld's CEO Rick Calvert really makes you feel at home, even with the thousands of attendees and exhibitors on site.
This year, I will have the honor of speaking and presenting The Rules of Netiquette: How to Mind Your Virtual manners on Friday, November 4th at 1:45pm. I'll be talking about Internet etiquette during BlogWorld's largest expected audience yet. Even for those who have mastered social networking, we're all guilty of breaking the ever-changing rules from time-to-time.
I had the opportunity to meet some of the already announced featured speakers in real life at the 140 Conference and other social media gatherings including Peter Shankman, Liz Straus, C.C. Chapman, and Jeffrey Hayzlett. Their voices and experiences will help transform your blog and brand.  I look forward to meeting and mingling with the other speakers and attendees during the 3-day event on November 3-5, 2011 in Los Angeles.
The Social Media Business Summit is promising to be the world's largest social media business conference. Monetization won't be just a buzz word of something we hope to achieve at some point, but we will be educated on specific examples on how we can find an ROI on our tireless and passionate writing skills, master SEO, and engage through video and other social networking channels.
Whether you're just using Twitter to chit-chat in real time with like-minded others, or are responsible for the brand identity of your business, information will be shared in November and I'm super-excited to be a part of it. From podcasting to sales letters, everything you need to know to be successful in Internet marketing will be covered at this event.
I invite you to join me at BlogWorld and New Media Expo – Nov 3-5 in Los Angeles!. And yes, I'm proud to be an affiliate of this wonderful conference. Prices go up on September 21st, so you still have time to get an early-bird ticket. I look forward to seeing you there.
~Julie Spira, CEO Social Media and More and author, The Rules of Netiquette
Filed under Social Notebook · Tagged with blogging, blogworld expo, internet etiquette, julie spira, Netiquette, New Media expo, podcasting, Rick Calvert, Rules of Netiquette, SEO tips, Social Media and More, social media marketing, social networking tips
Here's what our client Jill Alexander from The Divorcée Sale had to say about her Social Media Bootcamp.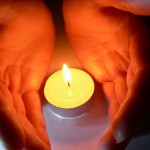 Reactions to death and dying are spreading like wildfire on social networking sites. From live tweeting of Michael Jackson's funeral on television to the overwhelming, emotional, and political responses to the death of Osama bin Laden, people are turning to social media to mourn the loss of loved ones, leaders, and opponents.
I first started studying what I call the "Social Media Obituary" when I started writing my second book, The Rules of Netiquette: How to Mind Your Manners on the Web. I had observed how friends of mine were reaching out to express their sadness when friends and family members were ill and passed away. I noticed how people connected on Facebook to advise friends of funeral arrangements. At first, I was uncomfortable with the "Social Media Obituary," but have now that when handled in good taste, which is very individual, there is a place for a web page, site, updates, and a way to remember your loved ones.
In my article on the Huffington Post entitled, "The Social Media Obituary," I went into great lengths to discuss not just it's position as a place to hang your social media hat while mourning, but the responsibilities of friends on social networks when someone is crying out for help. The comments on my Facebook page were thought-provoking. They ranged from, "We must look out for  each other," to someone who wished a school friend a Happy Birthday on Facebook, only to find out that the friend had passed away.
In the most recent case, Emily Longley, a single woman, was found dead in her home in the U.K. after posting a Facebook update saying she had a stalker and was scared. A memorial page was created in her honor on Facebook, which now has almost 16,000 comments from mourners and strangers. In other cases, teens and students who were cyberbullied took their lives. These tragedies might have been prevented if we took time to look at their Facebook updates and jumped in to help.
The primary focus of The Social Media Obituary are on tribute pages being created on Facebook. It's become both a home for us to share our joys and successes, while dealing with real-life issues such as sickness and death. While our relationship status updates include, "Single" to "In a Relationship" to "It's Complicated" to "Married" and "Divorced," we don't have a category to say, "Deceased." Some profiles stay active on Facebook as a memoriam. Others remain due to lack of digital housekeeping. Tribute sites have been filled with inappropriate comments and have been pulled down. One thing that is known for sure, we now mourn and grieve with the help of our social media friends.
The full article can be found here on Huffington Post. I look forward to reading your comments on the issue. If you get a moment, do like us on Facebook.com/RulesofNetiquette where you can add your comments and thoughts.
Filed under Social Notebook · Tagged with cyber safety, cyberbullying, cyberstalking, death, obituaries, Social Media and More, social media marketing, social media obituaries, social media obituary, social mourning, social networking
Admit it. You come home and log onto your computer, check your iPad or PDA and look at Facebook before reading your emails. If this is the case and Facebook has taken over your world, do you want to change your browser's home page to reflect your online behavior?
Apparently Facebook thinks you should do so, or at least they would like to make it easier for you to spend more time on their site. Already most users log on daily for 45-60 minutes to the social networking giant. Today, when I logged onto my account using the Firefox browser, I was greeted with the option of setting Facebook as my home page. Although I frequently look at Facebook before I settle down to write, I still prefer having my own business home page appear when I open up my browser.
For those whose love affairs have Facebook are at the top of the totem pole, this new feature might be for you.
If you plan on making Facebook your home page, please let us know. If you think they've gone overboard with taking over your life and the world, we'd like to hear from you.

You may have a social networking profile on Facebook and Linkedin and spend time tweeting with friends on Twitter. What you may not have is a Google profile, which I highly recommend.
I view my Google profile as a combination of Linkedin and Facebook profiles. It allows you to have a bio about all of your work, not just one particular industry or job.  As I'm the CEO of two companies, I direct many people to my Google profile.  It allowed me to have a photo gallery of pictures from Picasa or Flickr. It allowed me to add links to articles I was featured in as well as links to my book page, sizzle reel and more. I was socially in love with my Google Profile.
Although Google profiles have been around for a while, when Google Buzz, their version of sharing your updates and whereabouts was introduced, they made a big mistake and forced that to become their landing page. Many of us were upset. If you found the profile, you never made it to the beautifully customized "About Me" page. We were stuck with Buzz and I stopped posting. The only way to get rid of Google Buzz as the landing page was to deactivate it, and along with that your entire Google profile which would disappear completely. As an end around, I created a bit.ly/JulieSpira which would go directly to the "About Me" page, but it was a social bandaid.
Finally, last week I took a peek at my Google Profile and was thrilled to share that they did a cyber face lift to make everyone ecstatic. The new look and feel is perfectly aligned with other social networking sites. You could select your 5 favorite photos, looking quite like Facebook's profile stream. They call it the Scrapbook. Even better than the Facebook profile, you could actually describe what you do at the top under your name.
The only problem with the new version of the Google Profile is they shortened the space for your custom links, so the description appears to be cut off. At the end of the day, it was worth getting my profile back. You can still enjoy sharing on Google Buzz as it now appears as the second tab on your profile. I'm sure everyone is thrilled with this change and I'd like to thank Google for making this long overdue revision.
At the end of the day, everyone needs to have a Google Profile. Click here to get yours at google.com/profiles.To view mine, visit google.com/profiles/juliespira
If you need help with your social media and creating your Google Profile, let us know at SocialMediaMore.com/contact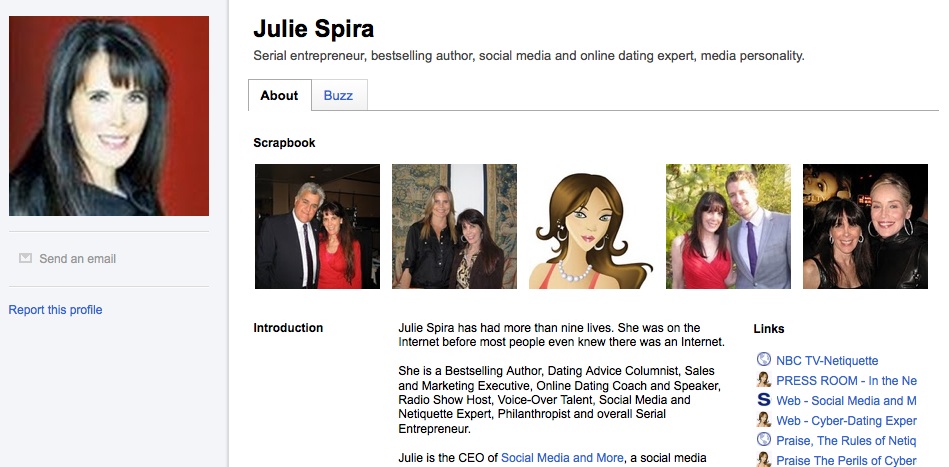 PICK MY BRAIN!

Have a question about Social Media? I'll critique your site or blog, take a quick peek at your social media, and give you my expert opinion. Get 20 valuable minutes of my time to ask me anything.

CONNECT WITH US!

TESTIMONIALS

Thank you again for doing such a terrific job speaking at my Writer's Program seminar at UCLA Extension on how writers can build their brand and establish their presence on the Internet. The students thought you were terrific and greatly appreciated you sharing your time and considerable expertise.
~Linda Marsa, journalist and instructor, UCLA Extension

UCLA Extension