You are here:
Home
/ Archives for cyberdating expert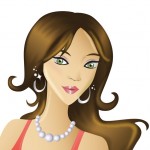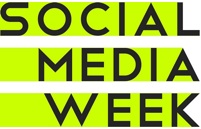 FOR IMMEDIATE RELEASE
LOS ANGELES, CA – September 16, 2010  Bestselling author, dating and social media expert Julie Spira will host Social Media Week's Date and Skate Night singles party in conjunction with Down & Derby on Thursday, September 23, 2010.
Social Media Week, a multi-city global conference connecting people, content and conversations around emerging trends in social and mobile media, will be held on September 19-24, 2010 in various locations throughout Los Angeles.
"I was honored to be asked by the advisory board to participate in a singles event during social media week," said Spira.  She added, "I have been marrying love and technology for over 15 years.  This event is a natural combination of how we combine social media and technology to meet other singles in real life. It's going to be a terrific event."
Date and Skate Night is taking place at Echoplex, 1154 Glendale Blvd, Los Angeles, CA 90026 in Los Angeles from 9:00pm – 2:00am.  Attendees are encouraged to bring their iPhone, Blackberry, or Android to download the latest dating applications at the event. Spira will be on hand providing her expert dating advice to the guests.
"It was a no brainer to partner with Social Media Week and dating expert Julie Spira," said Richard Alexander from Down & Derby. Alexander added, "When you think of a retro roller disco, you think funky music, retro entire and couple skating. We love the idea of a Date night, Skate night at the Echoplex. It's going to be a great night."
During the entire length of Social Media Week Los Angeles, conference participants will be invited to contribute to Inner-City Arts, a learning oasis in the heart of Skid Row where professional artists teach students in a real studio environment.
Tickets are $5 in advance, $10 at the door. Skate rentals are $5. To purchase tickets, visit http://losangeles.socialmediaweek.org
For more information, please contact:
Julie Spira
About Julie Spira
Julie Spira is a social media expert, dating advice columnist, and media personality. She has always been known for being on the leading edge of technology. Spira's digital life started in 1981, where she was an executive for RKO Radio Networks, the first digital-delivered satellite radio network. Spira was an executive for several communications and Internet companies; and as Executive Vice President, Sales of InterPacket Networks, was the first to bring high-speed Internet via satellite to third world and emerging world countries, including Kenya, Tanzania, and throughout most of Latin America. She is the founder of Social Media and More, a social media marketing company and is the bestselling author of The Perils of Cyber-Dating: Confessions of a Hopeful Romantic Looking for Love Online.  She is a frequent guest in the media on the subjects of online dating and social media and was named one of the Top 10 Columnists to follow on Twitter.
Visit her at http://SocialMediaMore.com and http://CyberDatingExpert.com
About Down & Derby
Down & Derby is a retro-inspired roller skating party created and designed to give attendees a unique nightlife experience. The throwback events combine décor reminiscent of a 70s roller disco with attendees participating through fashion attire evocative of the era. DJs known for pushing the limits of mixing and music production are procured, adding vibrant energy to the event with underground and popular mixes. Down & Derby is bringing roller disco back to the forefront. Inspired by the Roxy roller skating party in New York City, Down & Derby is putting wheels on a whole new generation of skaters. Set to a backbeat of disco-inspired party anthems, complete with skate rentals and a candy bar, Down & Derby is poised to bring out the kid in just about anyone. Four wheeled revelers are encouraged to dress the part in everything from neon spandex to headbands and glitter making for a memorable party atmosphere.
Visit them at http://downandderby.org
About Social Media Week
Social Media Week, being held on September 20-24, 2010, includes dozens of events hosted at locations all over the city. Influential hyper-connected: CEO's and CMO's, entrepreneurs, journalists, bloggers, brand managers, social media strategists, artists, activists and the technology/media digerati will join together at over 70 events in Los Angeles. The breadth and depth of topics and participants is tremendous; from the guilds (DGA, WGA, PGA) to MySpace, LiveNation, RedBull, WholeFoods, the US State Department, City Hall, CleanTech LA, USC, mommy bloggers, the VC/startup community, and more. Select media and event partners and sponsors currently include the City of Los Angeles, The Los Angeles Times, The Financial Times, Fast Company, Wired, the LA Business Journal, LA Weekly, Meebo, iCrossing, LivePerson, Thinkwell and others.
Visit them at http://socialmediaweek.org/losangeles
###

Dan Schawbel, a world renowned personal branding expert and bestselling author of Me 2.0: Build a Powerful Brand to Achieve Career Success
interviewed me recently on his popular personal branding blog about how I created the brand of Cyber-Dating Expert.
Read the interview to find out my thoughts about personal branding as it relates to online dating as well as what I see for the future of the Internet dating industry. While you're there, check out Dan's terrific social media tips and the other interviews.
Click here to read Personal Branding Interview: Julie Spira>>>
Having spent many years in the technology field, I have always prided myself in being ahead of the curve. I was one of the first of my friends to register a domain name. Now, I have over 500 in my portfolio.
So why was I so hesitant about creating an iPhone app before now?
After months of research and quotes ranging anywhere from $500-$160,000, I finally decided to move forward with Mobile Roadie to create my iPhone and Android apps for Cyber-Dating Expert. I figured if it was good enough for Madonna, it could be good enough for me.
Actually, my decision to contract with Mobile Roadie came down to two things:
Price: $500
Ease of Use: A few hours of my time
It didn't hurt that the Mobile Roadie folks only live a few miles from me, so I could go knocking on their door if needed.
I'm now counting the days until my new mobile apps are ready to brag about. If all goes well, they'll be launched just in time for the 140 Characters Conference in New York, where I will be a featured guest on the first-ever dating panel on April 21, 2010.
If you are interested in finally getting your iPhone and Droid apps, visit https://mobileroadie.com/ref/SMAM. If you put in the referred by name of SMAM, they will offer you 10% off your initial set up fee, bringing the cost of your app down to approximately $450.  Compared to my initial quote of $160,000, you could see why I am so enthusiastic about this new service and am recommending it to all the Social Media and More clients and authors everywhere.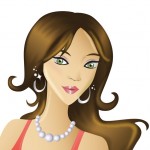 Cyber-Dating Expert Julie Spira @JulieSpira will be one of the featured speakers at the Twitter 140 Characters Conference in New York on April 22, 2010.
Jeff Pulver's annual Twitter event will be one of the largest gatherings of people interested in the effects of the real-time Internet. The two-day 140 Conference will be held at the 92nd Street Y on April 21 and 22, 2010.
Other speakers include Donny Deutsch, Gary Vaynerchuk, MC Hammer, Ann Curry, Ivanka Trump, and Shelly Palmer.
As one of the cast of characters, Spira will appear on the dating panel: Experiencing: Love, Dating and Romance in the Real-Time web. This session is scheduled at 8:45am on April 22, 2010.
Early bird tickets are available at the price of $100 only until March 6, 2010.
For tickets and more information, visit 140conf.com
Filed under Social Media Minute · Tagged with 140 characters, 140 conference, cyberdating expert, dating advice, dating expert, jeff pulver, julie spira, twitter, twitter conference, twitter dating, twitter romance
PICK MY BRAIN!

Have a question about Social Media? I'll critique your site or blog, take a quick peek at your social media, and give you my expert opinion. Get 20 valuable minutes of my time to ask me anything.

CONNECT WITH US!

TESTIMONIALS

I spent the day with Julie from Social Media and More and I'm so excited about everything it's going to do for my business. We updated Facebook, Twitter, and made an amazing video that makes the hair stand up on my arms. I learned so much. It was an amazing day. Thanks Julie!

The Divorcée Sale