Success Stories and Testimonials
Here's what they're saying about Julie Spira and Social Media and More….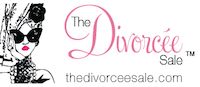 "I spent the day with Julie from Social Media and More and I'm so excited about everything it's going to do for my business.  We updated Facebook, Twitter, and made an amazing video that makes the hair stand up on my arms. I learned so much. It was an amazing day. Thanks Julie!"
— Jill Alexander, Founder, The Divorcée Sale
Created Twitter, Facebook, and media strategy
Created Facebook event, Facebook ads, and increased likes on Facebook by over 250%
Created editorial calendar and event strategy
Evaluated website design
Created promotional video
Media included Wall Street Journal, Good Morning America, CBS News, Los Angeles Times, Elle-UK, The Daily Telegraph  The Guardian,  New Zealand Herald, Jezebel, and the Daily Pilot


"Julie Spira of Social Media and More made setting up my Facebook page & Twitter accounts a simple matter and a valuable means of maximizing exposure for my various projects. Thanks to Julie's guidance, I've learned the best business practices for building a social media network and remaining up-to-date in this new digital world. Julie is a gem of understanding in this vast, ever-shifting online environment which seems to change second-by-second."
—Ellen Olivier, society columnist


We're not even done with our session yet and it's already worth the money. I learned so much in a small concentrated amount of time about social media. I'm confident our business will grow from our social media training session.
—Rebecca Stewart, Owner VIP Nannies and Household Staffing Agency


"Julie Spira is a smart, savvy businesswoman and expert social media strategist. An early adopter of the internet, Julie has fully embraced the world of social media becoming an in-demand expert as a social media strategist. She has developed cutting edge social media strategies for my businesses and several of my clients' businesses. Julie is smart and intuitive. She cuts through all the social media "chatter" and shows you the exact strategies needed to implement effective social media marketing for your business. No cookie cutter approaches here, Julie provides a personalized plan in alignment with your exact business goals. Julie's expertise is far beyond explaining how to setup and customize your social media presence, she shows you highly effective marketing strategies. If you want results, I highly recommend Julie Spira of Social Media More and More."
—Heatherr Jumah, CEO, Creating Fame Online

"Thank you again for doing such a terrific job speaking at my Writer's Program seminar at UCLA Extension on how writers can build their brand and establish their presence on the Internet. The students thought you were terrific and greatly appreciated you sharing your time and considerable expertise."
—Linda Marsa, Journalist and UCLA Extension Instructor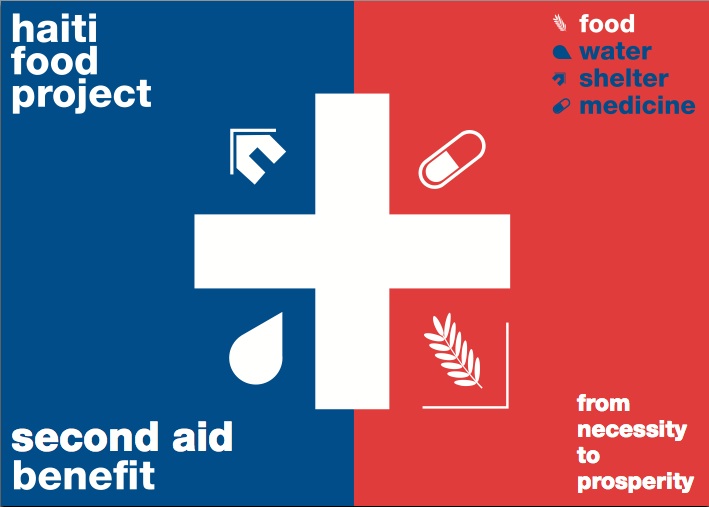 Haiti Food Project
Raised over $600,000 for the earthquake victims in Haiti
Created Facebook Page and invitation
Created Twitter presence
Featured Deepak Chopra, Dave Koz, Freyda Payne
"On behalf of MAZON and the children of Haiti who we will feed and nourish, I am deeply indebted for the social media marketing that Julie Spira provided for this benefit concert. Without her creating a 'buzz' in such a short time, I am certain the event would not have been the success it was. Thank you Julie".

— Dr. H. Eric Schockman, Former President of MAZON


LA Singles Society
"I knew a little bit about social media before I hired a social media "expert." Unfortunately, that expert was not Julie Spira and Social Media and More. Where she was precise, they were vague. Where she educated me, they lectured me. Where she gave me concrete things to do daily, they spoke in terms of monthly goals. When she clarified what the end game for me could be, they couldn't connect the dots. Julie wastes no time or money. She is on the mark and will proceed quickly if she thinks you get it. If not, she will patiently explain in a fashion that will help you understand. She walks the walk, so you can see from her own sites what is doable and possible. She becomes your teacher, confidant, and cheerleader. She's "invested" in your success. She cares!

—Fred Gansky, Founder LA Singles Society




Women's National Book Association
"Julie is the consummate professional. We are both members of the Women's National Book Association, Los Angeles Chapter and as President I asked Julie if she would present at LA Bookwoman Day. Julie did an outstanding presentation regarding social media for writers and authors and answered many questions from the audience. She is a recognized expert on social media and is a sought-after presenter for many organizations. In addition, Julie helped staff a booth at the West Hollywood Book Fair for the WNBA, LA and made sure her space was professionally presented. She has an eye for detail that can not be matched. I would ask her to present again without hesitation. I always learn from Julie and consider her a valuable resource."

—Michelle Gillstrap, President, Womens National Book Association, Los Angeles
"Just got home from the Women's National Book Association Convention…Julie, your speech was sensational! You gave us all so much valuable information about the world of social networking that the audience couldn't write fast enough…me included! You are a great speaker that provided so much "hands-on" information that you left us all wanting more. I'm excited to learn that you are now offering social networking bootcamps. I will be taking the 3 hour course in just a few weeks. Thanks so much for helping all of us navigate our way through the new world of social networking BRAVO!"

—Karen N., author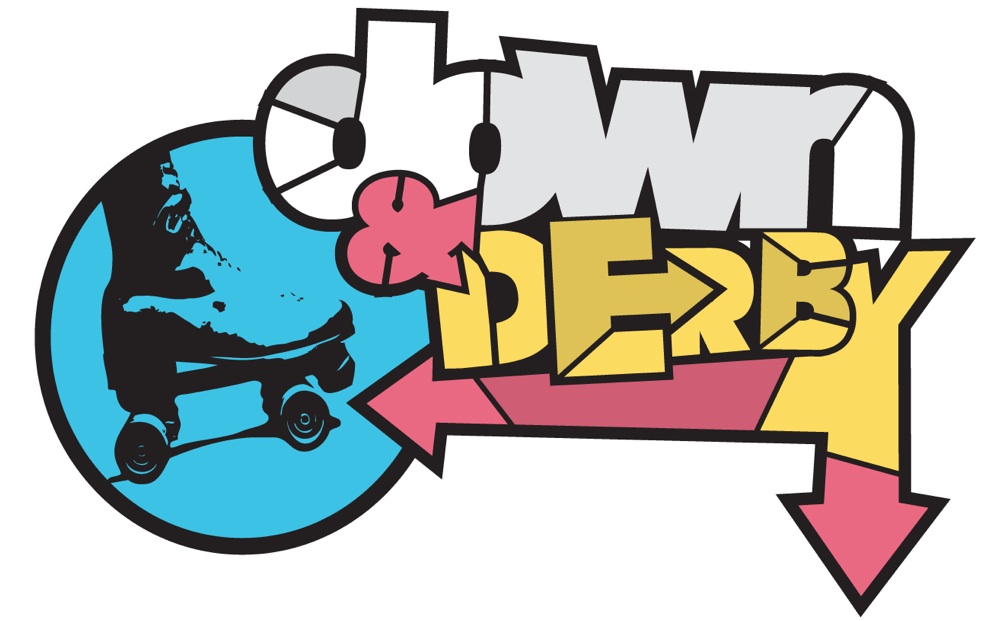 Down and Derby – Social Media Week
Event named one of Top 4 Picks for Social Media Week — Huffington Post
Created Facebook and Twitter Presence
Created Press Release and Media Buzz
"Recently we partnered with the foremost authority in dating and finding love, Julie Spira.  She created a unique social media program with Down & Derby titled "Date night, Skate night" and it was the most successful event since inception.  Social Media and More personally created such a buzz for the event, we had people line up around the corner."
—Richard Alexander, Down and Derby


"Julie is a Social Media Wizard! In less than 5 minutes, she had me up and running with my own URL on Facebook in minutes and taught me social media tips that would have taken me months and months to figure out on my own. Her expertise is invaluable!"
—Nancy McKain, Owner, The Bracelet Bar at Serenity


"Julie has always been on the leading edge of internet expertise. She was there when the web first became a viable commercial medium and was a leader in understanding and executing in Web 2.0. When Web 3.0 and 4.0 come to the forefront, Julie will be among the first to truly comprehend and understand how to use them."
—Roger Chiocchi, Principal Brandloft


Site/blog launched to promote the book, The Perils of Cyber-Dating: Confessions of a Hopeful Romantic Looking for Love Online
Cyber-Dating Expert now ranks in the top 1.6% of websites worldwide (Source: Alexa)
Google Page Rank: 4
Twitter Rank: 100
Site appears as #1 on Google for "online dating expert",  "mobile dating expert" and the first page of results for "dating expert" resulting in more business and media
Successfully marketed book to become an Amazon bestselling book on its launch date (Source: Amazon.com)
Created custom Facebook Page and Timeline
Created Twitter presence with over 28,000 followers
Over 4400 pages have been indexed by Google and 5800 pages on Yahoo!
Inbound links total almost 7700
Featured/quoted in the media including The New York Times, Los Angeles Times, Los Angeles Business Journal, Smart Money, FOX News, ABC News, CBS News, CNET, CNN, KTLA, WPIX, Cyberguy, Cosmopolitan, Washington Post, Woman's Day, WIRED, PC World,  Mashable, Men's Health, E! Entertainment, eHarmony Advice, JDate, Match.com and more.
Featured speaker at the 140 Characters Conference, New York Public Library, Independent Writers Club of Southern California, Social Media Club of Los Angeles,  Internet Dating Conference, Social Media Week, Hurry Date, and LA Singles Society
Listed in Top 100 of most influential people in social media by Fast Company
Listed in the Top 101 Women Bloggers to Watch in 2010
Finalist in Readers' Choice Awards for Best Dating Blog in 2010 and 2011
"Throughout the time I worked with Julie Spira, she clearly demonstrated that she was one of the most vibrant and productive people that I've worked with. Julie is a well connected, savvy and extremely tenacious individual who offers proven experience and success in the industry. Julie is an individual who can most certainly bring vast amount of focused experience and business knowledge to any organization and/or specific goal. Julie's interpersonal qualities include a complement of intuitive perception as well as the ability to innovate and fully develop overall business strategies and methods that will clearly prove successful in relation to long term strategic operational, sales directives and general business growth initiatives."
—Rob Lingle, Director of Strategic Development, Comcast Entertainment Group

"There are few professionals who can be counted on for a seemingly uninterrupted stream of great fresh ideas as Julie Spira! She is a terrific person who understands how to craft creativity that changes the dynamic of a company and overall industry category. Above all, she knows how to get a team of people to actually want to work together when competing egos and agendas get in the way.
—Henry Kavett, Marketing Strategist