Seth Godin Says Goodbye to Traditional Publishing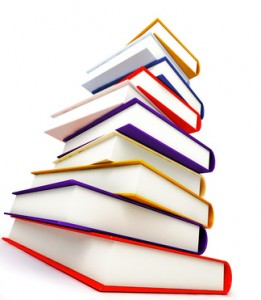 Seth Godin, social media and marketing guru and published author of 12 books, tells Mediabistro he's done with traditional publishing.
In Jeff Rivera's upcoming interview, Godin said, "I like the people, but I can't abide the long wait, the filters, the big push at launch, the nudging to get people to go to a store they don't usually visit to buy something they don't usually buy, to get them to pay for an idea in a form that's hard to spread."
"I really don't think the process is worth the effort that it now takes to make it work. I can reach 10 or 50 times as many people electronically," says Godin.
I have to agree with the bestselling author. My next book is going to be an e-book and I am working with several authors who are bypassing traditional publishers. With social media and the ability to communicate in real time and build your platform through blogging, twitter, and facebook, it has become easier for anyone to publish a book, and get a better return on your investment, both in time, and in revenue received.
On Godin's blog, he states that Linchpin will be the last book that he traditionally publishes.
Do I think publishing is dead. Not at all. There are some cases where you have an amazing story to tell, can get a sizable advance, and enjoy the rewards of seeing your book in the bookstores. Sometimes, you have to look at your book as a glamorous business card that will open the door for many other opportunities. Either way, you must have a social media strategy when launching your book. It's no longer part of a bells and whistle to stand out. It's a necessary element for every author.
For information on how Social Media and More works with authors to publish books and create dynamic social media campaigns on facebook, twitter, Amazon, and with mobile apps,  contact us at SocialMediaMore.com/contact