You are here:
Home
/ Social Notebook

There's no one more passionate about bringing together social media enthusiasts to share their stories with the rest of the world than my friend Jeff Pulver. His generosity is contagious. I can tell you, that I have made lifetime friends from just attending the 140 Conferences in Los Angeles and New York, where I met some of my Twitter followers in real life.
To date, the 140 Conference has been held in New York, Los Angeles, Boston, Washington, DC, San Francisco, London, Tel Aviv, and Barcelona.
On October 4 – 5, 2010, the 140 Conference will be back in Los Angeles for its second time. With over 100 amazing guests encompassing two days at the Music Box in Hollywood, it's very difficult to narrow my list down to the Top 10, but I thought I'd give it a social media try.
1. Jeff Pulver – @Jeff Pulver – Because he knows how to make it happen.
2. $140/day – Jeff has significantly reduced the ticket price to this event from last year's rates, making it affordable to attend. The added bonus: If you're a college student, you can attend for free. Click here for tickets>>>
3. Eric "Candyman" Nash – @onelovecandyman – When Lori Moreno and I had dinner with Jeff, following the 140 Meetup, he shared his story about meeting the street performer named Candyman. He was so touched by meeting him, that he did a video of Candyman and invited him to not only speak at the 140 Conference, but to perform on the evening of October 3, 2010 at 6pm.  For tickets, visit Street Performers United. Candyman will also be speaking on day 1 at 12:40pm on "Living Social Media: From the Perspective of a Street Performer."
4. Chamillionaire – @chamillionaire – What would a social media gathering be like without one of our favorites, Chamillionaire? This Grammy Award winning musician is one of the most generous and social media friendly rappers in the universe. We'll be "Catching up With Chamillionaire" on day 2 at 12:25pm.
5. Cathy Brooks – @cathybrooks – Strategic Communications Coach.  She's so inspirational, you'll have two chances to see her on the stage. Day 1 at 5:30pm in "A Conversation with Actress Traci Dindwiddie" –  @GrooveGoddess and again on day 2 at 10:30am in "Who Are You and Why Should Anyone Care?"
6. Jason Pollock –  @jason_pollock Filmmaker, Writer, and Activist, and Kevin Pollak @kevinpollak – Actor, Comedian. No, they're not related, but I wouldn't miss either of them. Jason's on Day 1 at on "Real-Time Web and Indie Filmmaking" and Kevin is speaking on day 2 at 3:20pm,  "15 Minutes with Kevin Pollak"
7. Michelle Branch – @michellebranch – Musician, Day 1, 11:15am – "One on One with Michelle Branch." She's most recognized for her collaboration with Santana, but she  is a star on her own.
8. Owen JJ Stone – @Ohdoctah – President of Inquiring Mindz Media (IQMZ) – Day 1, 12:20pm, "The Most Important Thing About Real Time Is.." When Ohdoctah talks, we like to listen.
9. Rick Bakas – @RickBakas – Wine, Food, Branding, Dir. of Social Media at @StSupery winery, certified sommelier, author of Quick Bites, Day 2, 10:05am – "Real time Branding."
10. Tim Kring – @TimKring – Screenwriter and Television Producer from Heroes, Crossing Jordan, and Strange World will be on the stage with "Conspiracy for Good" Day 2, 11:25am
I would be remiss if I didn't mention that I'll be speaking on day two of the conference about dating, love and romance in the real time web. After all, love never goes out of style and the combination of online, mobile and social dating are one of the largest industries online. I hope to see you on October 5, 2010 at 2:30pm at the Music Box in Hollywood.
For a complete schedule, visit 140Conference.com and follow the event on Twitter at the  hashtag of #140conf.
We're in the middle of Social Media Week in Los Angeles and it's been an exciting time for social media enthusiasts. Social Media Week is being held in Mexico City, Buenos Aires, Milan, and Bogota – Columbia. Most of the events are free and donations are being made via Twelethon.com to benefit Inner City Arts.
For those around the world who can't attend these events, many of them are being streamed on UStream at socialmediaweek.org/live
In honor of Social Media Week, Social Media and More is offering a special 20% discount on all of our social media marketing programs.  Take advantage of savings from $200-$1500. The Social Media Week promotion is valid through 11:59pm/PT on Friday, September 24, 2010.
Spots are already filling up and I'm so excited to meet so many of you this week. Even if you are not attending the 5-day celebration, I encourage you to visit our site to learn how we can help you create your personality and brand on the web. From building your Twitter personality and Facebook page, to teaching you how to engage in a meaningful way, we'll be at your side. Authors, businesses and individuals, it's time for you to get more social on the web.
Contact us at socialmediamore.com/contact for more details.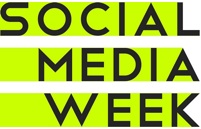 Social Media Week Worldwide has officially started. The multi-city event is taking place from September 19-24, 2010 in Bogota, Columbia, Buenos Aires, Mexico City, Milan, as well as in Los Angeles, the only U.S. location. At today's Los Angeles Press Conference, Toby Daniels, executive director for Social Media Week said, "Social Media Week is unique." He added, We want the conference to become a lens where we can look at the broader impact of social media in society."  Daniels added, "Sharing links is like buying drinks."
Erick Brownstein founder of the New Agency and producers of Social Media Los Angeles thanked everyone for their support.  Brownstein told the group,"The depth and breadth of week's lineup of events goes from the Guild to small businesses. Seeing all these events coming together in such a short time is a testament to allowing people to have a platform."
We are excited that Social Media and More and Cyber Dating Expert Julie Spira will host Date and Skate Night as part of the 5-day celebration.  The Huffington Post named Date and Skate Night as one of their top picks for Social Media Week in Los Angeles. The event is being held in conjunction with Down and Derby. Skaters will be downloading several dating apps on their iPhones, Blackberrys and Droids. Flip Me Dating will be on site providing the first 100 who RSVP on Eventbrite a deck of their dating cards along with a 3-month membership. Singles will be able to sign up on the spot and flirt while they're skating.
Other top picks from Huffington Post are:
Monday: Whole Foods Tweet Up, West Hollywood
Tuesday: For Foodies: LA Foodie Beach Bash with BakeSpace, POM Wonderful and FIJI Water SOLD OUT
Wednesday: For Start-Ups: Social Entertainment with FunnyOrDie.com 7-9pm RSVP
Thursday: Date and Skate Night 9pm – 2am. RSVP
For a complete schedule of events, visit SocialMediaWeek.org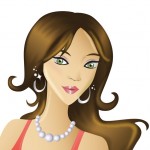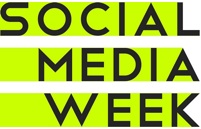 FOR IMMEDIATE RELEASE
LOS ANGELES, CA – September 16, 2010  Bestselling author, dating and social media expert Julie Spira will host Social Media Week's Date and Skate Night singles party in conjunction with Down & Derby on Thursday, September 23, 2010.
Social Media Week, a multi-city global conference connecting people, content and conversations around emerging trends in social and mobile media, will be held on September 19-24, 2010 in various locations throughout Los Angeles.
"I was honored to be asked by the advisory board to participate in a singles event during social media week," said Spira.  She added, "I have been marrying love and technology for over 15 years.  This event is a natural combination of how we combine social media and technology to meet other singles in real life. It's going to be a terrific event."
Date and Skate Night is taking place at Echoplex, 1154 Glendale Blvd, Los Angeles, CA 90026 in Los Angeles from 9:00pm – 2:00am.  Attendees are encouraged to bring their iPhone, Blackberry, or Android to download the latest dating applications at the event. Spira will be on hand providing her expert dating advice to the guests.
"It was a no brainer to partner with Social Media Week and dating expert Julie Spira," said Richard Alexander from Down & Derby. Alexander added, "When you think of a retro roller disco, you think funky music, retro entire and couple skating. We love the idea of a Date night, Skate night at the Echoplex. It's going to be a great night."
During the entire length of Social Media Week Los Angeles, conference participants will be invited to contribute to Inner-City Arts, a learning oasis in the heart of Skid Row where professional artists teach students in a real studio environment.
Tickets are $5 in advance, $10 at the door. Skate rentals are $5. To purchase tickets, visit http://losangeles.socialmediaweek.org
For more information, please contact:
Julie Spira
About Julie Spira
Julie Spira is a social media expert, dating advice columnist, and media personality. She has always been known for being on the leading edge of technology. Spira's digital life started in 1981, where she was an executive for RKO Radio Networks, the first digital-delivered satellite radio network. Spira was an executive for several communications and Internet companies; and as Executive Vice President, Sales of InterPacket Networks, was the first to bring high-speed Internet via satellite to third world and emerging world countries, including Kenya, Tanzania, and throughout most of Latin America. She is the founder of Social Media and More, a social media marketing company and is the bestselling author of The Perils of Cyber-Dating: Confessions of a Hopeful Romantic Looking for Love Online.  She is a frequent guest in the media on the subjects of online dating and social media and was named one of the Top 10 Columnists to follow on Twitter.
Visit her at http://SocialMediaMore.com and http://CyberDatingExpert.com
About Down & Derby
Down & Derby is a retro-inspired roller skating party created and designed to give attendees a unique nightlife experience. The throwback events combine décor reminiscent of a 70s roller disco with attendees participating through fashion attire evocative of the era. DJs known for pushing the limits of mixing and music production are procured, adding vibrant energy to the event with underground and popular mixes. Down & Derby is bringing roller disco back to the forefront. Inspired by the Roxy roller skating party in New York City, Down & Derby is putting wheels on a whole new generation of skaters. Set to a backbeat of disco-inspired party anthems, complete with skate rentals and a candy bar, Down & Derby is poised to bring out the kid in just about anyone. Four wheeled revelers are encouraged to dress the part in everything from neon spandex to headbands and glitter making for a memorable party atmosphere.
Visit them at http://downandderby.org
About Social Media Week
Social Media Week, being held on September 20-24, 2010, includes dozens of events hosted at locations all over the city. Influential hyper-connected: CEO's and CMO's, entrepreneurs, journalists, bloggers, brand managers, social media strategists, artists, activists and the technology/media digerati will join together at over 70 events in Los Angeles. The breadth and depth of topics and participants is tremendous; from the guilds (DGA, WGA, PGA) to MySpace, LiveNation, RedBull, WholeFoods, the US State Department, City Hall, CleanTech LA, USC, mommy bloggers, the VC/startup community, and more. Select media and event partners and sponsors currently include the City of Los Angeles, The Los Angeles Times, The Financial Times, Fast Company, Wired, the LA Business Journal, LA Weekly, Meebo, iCrossing, LivePerson, Thinkwell and others.
Visit them at http://socialmediaweek.org/losangeles
###
Carol Roth has come up with a list of 80 terrific social media tips from social media experts around the globe.
Social Media and More is proud to be among the list of social media savvy companies that was selected for her piece.
Everything from "Tweet Some Love" to "Be a Clown" to "Giving Away Your Best Stuff'", you'll be fully armed with the advice to make yourself and your business a social media rockstar.
Our tip came in at #34
Landing Right on Facebook
One of the most important social media strategies is the creation of a powerful landing page on Facebook. You can select which tab you would like users to be directed to on your page. To create excitement and build a following, I recommend offering a promotion unique to those who like your page on Facebook. Add in a contest to engage your fans and build brand loyalty. Build up buzz for the announcement of the winners.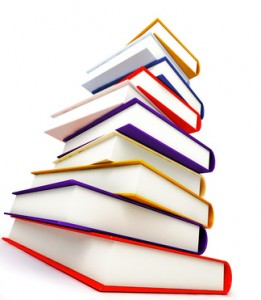 Seth Godin, social media and marketing guru and published author of 12 books, tells Mediabistro he's done with traditional publishing.
In Jeff Rivera's upcoming interview, Godin said, "I like the people, but I can't abide the long wait, the filters, the big push at launch, the nudging to get people to go to a store they don't usually visit to buy something they don't usually buy, to get them to pay for an idea in a form that's hard to spread."
"I really don't think the process is worth the effort that it now takes to make it work. I can reach 10 or 50 times as many people electronically," says Godin.
I have to agree with the bestselling author. My next book is going to be an e-book and I am working with several authors who are bypassing traditional publishers. With social media and the ability to communicate in real time and build your platform through blogging, twitter, and facebook, it has become easier for anyone to publish a book, and get a better return on your investment, both in time, and in revenue received.
On Godin's blog, he states that Linchpin will be the last book that he traditionally publishes.
Do I think publishing is dead. Not at all. There are some cases where you have an amazing story to tell, can get a sizable advance, and enjoy the rewards of seeing your book in the bookstores. Sometimes, you have to look at your book as a glamorous business card that will open the door for many other opportunities. Either way, you must have a social media strategy when launching your book. It's no longer part of a bells and whistle to stand out. It's a necessary element for every author.
For information on how Social Media and More works with authors to publish books and create dynamic social media campaigns on facebook, twitter, Amazon, and with mobile apps,  contact us at SocialMediaMore.com/contact
Recently, I met Max Flower of Max Flower -TV. He was doing a series of interviews about media personalities and their roles in the community with their philanthropic work. As much of my social media marketing business is focused around charitable organizations and my belief in giving back to the community,  I was delighted to participate in this series.
An organization that means a lot to me is Jewish Big Brothers, Big Sisters of Los Angeles. As a member of the Board of Trustees of JBBBS and a "Big Sister" I discussed my involvement with the 95-year old organization.
One of the questions asked of me was, "Since you've been involved with philanthropy, how have you changed as a person?"  I know that when I go home at night knowing I have made a difference in the life of a child,  I can't put a price tag on it.
Max also interviewed Shira Lazar, who talked about her support of Twestival, Charity Water and Concern Worldwide. Bill Husak, athletic director at Loyal Marymount University also shared his vision about making a difference in the world.
Our ability to use our social media platforms for social good is a gift we have been given. How has charity and philanthropy affected your life?
Our friends at Mashable have created Social Media Day. Today, June 30, 2010 social media enthusiasts and professionals will attend over 600 meetups in 93 countries worldwide.
During the day, watch your twitter stream for the hashtag #smday. Gather to meet your social media friends in real life to further bond your online connections. Share your social media experiences with others and expand your social network.
For a list of social media day meetup events, click here>>>
Social Media and More will be attending the event at Choppe Choppe in Culver City and we look forward to seeing you there.


Last week, I had the opportunity and privilege to be a presenter on using social media to create brand loyalty at the Internet Dating Conference. The conference coincided with the Social Networking Conference in Beverly Hills.
Several members of Google led a 3-hour presentation on the use of Google tips, the Google Content Network, Google TV, and the mobile landscape.
Google shared some statistics on their study of online videos. Some of the statistics about video included:
46% said that video helped them learn more
35% said video provided them with information on where to sign up for services and offerings
25% said video introduced them to sites they didn't know about
Other tips from Google included:
Participate in online communities and social media thoughtfully
Make sure others are talking about you and are linking to you
Put video advice on your YouTube channel and get others to subscribe
YouTube statistics are off the charts:
More than 1 Billion videos are viewed daily
YouTube is the 4th largest site on the Internet
448 Million unique global users
20 hours of videos are uploaded each minute
YouTube is the #2 search engine in the world (second to Google)
Internet users spend more time on Facebook and YouTube than any other sites
The key takeaways from the Google presentation were that online video represents a huge opportunity to reach your customers with a new compelling format. Track your success with YouTube insights, create a call-to-action, and make YouTube your home.
If you are interested in learning how Social Media and More can help you with your video strategies, we'd like to hear from you.
Has video changed the way you do business? We'd like to hear your comments and thoughts.
I just returned from New York from Book Expo America, the largest industry conference in North America. At the show, authors, publishers, agents, and distributors met to discuss the state of the industry. A big subject this year was the value of e-books and their impact on the industry.
Although the show was a day shorter and the exhibit hall was noticeably smaller, BEA expanded their offerings this year by adding three new events to their packed agenda.
Let's get Digital included co-location with the International Digital Publishing Forum in a pre-day event on May 25, 2010 as well as the Digital Book Zone on the exhibit hall floor to learn about the latest apps.
New York Book Week was added to the agenda this year. It was an honor for me to have been selected to speak at the New York Public Library as the first of ten authors this year. I read excerpts from two chapters of my book, The Perils of Cyber-Dating: Confessions of a Hopeful Romantic Looking for Love Online as part of their Meet the Author Series. A discussion with dating advice followed the reading.
As an author who uses social media to extend the shelf life of my titles and those of my social media clients, it's imperative for any author who has an idea to start thinking about their social media strategy. In 2009, a record 1 million books were published.
This year, Book Expo America got a face-lift and became extremely social media savvy. They were tweeting during the show, have a whole new look and feel with a new logo, and were engaging with authors in real-time.
On day one of BEA, I enjoyed signing copies of my book in the Authors Autographing Area. Close by, was Sarah, The Duchess of York as well as romance writer Robyn Carr, who I shared a cab with at the end of the day. I met with several publishers and agents about my next two books.
On day two of BEA, as the conference was about to end, I heard a familiar voice. It was Gary Vaynerchuk, better known as Gary Vee.  Gary was speaking at the Downtown Author Stage, sharing his passion and enthusiasm on how he lives his life.  Gary's first book, Crush It! became a New York Times bestseller.  He was talking about his next book, The Thank You Economy (Harper). Gary said he was driven by gratitude. He shared with us his dream of buying the New York Jets, and brought it to our attention that 80% of drivers actually text while driving.
Gary also gave some sound business advice which included "Giving a gift certificate to an unhappy customer is like giving hush money." Gary added that he treats his employees better than his family because he wants to keep them for life.
I enjoyed sharing social media strategies with my author friends and look forward to next year's BEA conference, to be held at the Jacob K. Javits Convention Center on May 24-26, 2011.
PICK MY BRAIN!

Have a question about Social Media? I'll critique your site or blog, take a quick peek at your social media, and give you my expert opinion. Get 20 valuable minutes of my time to ask me anything.

CONNECT WITH US!

TESTIMONIALS

Julie Spira of Social Media and More made setting up my Facebook page & Twitter accounts a simple matter and a valuable means of maximizing exposure for my various projects. Thanks to Julie's guidance, I've learned the best business practices for building a social media network and remaining up-to-date in this new digital world. Julie is a gem of understanding in this vast, ever-shifting online environment which seems to change second-by-second.

Society News LA
Society News LA