You are here:
Home
/ Archives for Julie Spira

In 2009, many learned about Twitter for the first time. Some embraced Twitter both personally and professionally. It became a household name. Others ran from Twitter as they either didn't understand it or thought it would be a fad that would disappear.
Finally, traditional advertising is embracing Twitter. Businesses have huge followings and couples are getting engaged through Twitter marriage proposals.
To be successful on Twitter, you need to spread the Twitter love.
Just how do you spread the Twitter love with someone you have never met "in real life?"
It goes back to the old saying, "In order to have a friend, you must be a friend." The same holds true for social media and social networking.
Today is #FollowFriday and a perfect day to love one another. Here are a few simple tips to become a rock-star tweeter:
Follow people back if you find they are interesting.
Thank people for following you.

Retweet. The shortened version is to add RT before someone else's tweet. It's Twitter's way of paying it forward.
Retweet others and they will find you twitter-friendly and return the favor.

Add simple Retweet buttons to your blog. I use Tweetmeme which is a combination counter and easy button for someone to add your article's link to their twitter stream.

If you have an important tweet to share, add "Please RT" before your tweet. The twitterverse loves to help out a friend.
Remember your friends on Fridays with #FollowFriday or #FF so they can get more followers.

Julie Spira is a social media expert and bestselling author. Visit her at SocialMediaMore.com. Follower her on Twitter @JulieSpira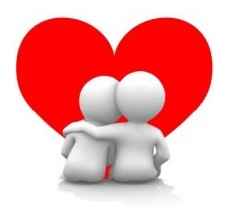 Join me on January 14, 2009 as the Social Media Club – Los Angeles presents, "Dating and Relationships: The Game Has Changed.
I will be a panelist along with my friends @Avlox @EvanMarcKatz @LindaSherman @LizHKelly where we will be discussing how social media has changed the rules of dating. The event is exactly one month before Valentine's Day.
RSVP on Facebook at the Social Media Club Los Angeles event page.
Who: Social Media Club Los Angeles
What: Panel and discussion: Dating and Relationships: The Game Has Changed
Where: 12th and Highland, 304 12th Street, Manhattan Beach, CA
Time: 7:00-10:00 pm
Why: January is the biggest month for new members to join online dating sites. Social dating has changed the landscape of online dating. We'll help you get armed and ready just in time for Valentine's Day.
RSVP: Social Media Club Los Angeles
Follow me on Twitter @JulieSpira
The Los Angeles Times has just published their Top 10 Moments in Social Media in 2009. In their year-end summary their list goes from #10 down to #1. I've added my thoughts,  reversed the order, and added four of my own.  Feel free to comment on these as well as add your own social media memorable moments in 2009.
The LA Times List
1. Hudson River plane landing – I have to agree with the LA Times. The photos taken from an iPhone of this brilliant landing clearly reflects the change in how we now gather the news. It was a powerful shot. I think I'll upgrade my mobile device this week.
2. Iran "green" protests – I think I missed this one where the avatars turned green. I'll wait and see the film instead.
3. R.I.P. Jeff Goldblum? – With or without the web, he seems to fall prey to rumors. Thanks to the LA Times for the others I missed, including Natalie Portman, George Clooney, Britney Spears, Ellen DeGeneres, Michael Lohan, alleged Fort Hood shooter Nidal Malik Hasan, Jared from Subway, Emma Watson and P. Diddy
4. R.I.P. Michael Jackson – The power of the Internet at its best.  I recall the moment I saw the news on my Facebook live stream. I was sitting in a panel at the Social Networking Conference in Beverly Hills, still commenting on my thoughts about Farah Fawcett's sad death earlier that day when the news about MJ broke. Confused at first as to whether the MJ was Michael Jordan or Michael Jackson, I,  like the others started commenting. When news breaks online, we have to take a serious look at social media for news distribution. When polled at a Digital LA event I attended a month later, more than 60% of the room found out about Michael Jackson on Facebook or Twitter. I found myself in front of my television watching the memorial service tweeting about the musical selections and the speeches on-stage. It was my first Twitter funeral. I have a feeling there will be more to come.
5. Susan Boyle launches career – The power of video and YouTube brought her from "frumpy" to "famous." Kudos to her and others such as Gary Vaynerchuk who made online videos a household word.
6. Ashton Kutcher vs. CNN – It was an interesting race. Kutcher went from the underdog to beat CNN to the 1-million mark of Twitter followers. Sure, I saw the billboards on the freeway promoting the campaign. Anything that engages community to benefit a charitable organization gets my vote.
7. Twitter and Facebook under hack-attack – I experienced a few minor glitches, but never found my sites to be unavailable. The phishing emails have become annoying. The bottom line: Don't rely on only one form of social media. Try the new Backupify service to back up your tweets, streams, friends, and followers.
8. Google Wave – I have to agree here with the LA Times. I was excited and thrilled to receive my not-so-exclusive invitation. I tweeted about it. We all did. And then I lost interest as it wasn't user-friendly enough for me. I'll wait for the next wave and join in again.
9. Whopper Sacrifice – Did I miss Burger King's free offer to entice Facebook fans to remove their friends in favor of a F>R.E.E. burger? Perhaps it's because I'm a vegetarian. In any event, thank you to my friends who didn't de-friend me in favor of red meat. It's nice to know I'm still popular.
10. The World of Web – They call it the new currency. No mention is made of monetization, but clearly bloggers and businesses using social media have less time on their hands as they are jumping in on the bandwagon.
Thank you to Andrew Nystrom and Mark Milian for a terrific article.
As usual, I like to add my tw0-cents and have listed a few more for your reading pleasure.
11. Facebook Marriage – The October wedding of Kelly and Kelly Hildebrandt, the couple who shared the same name, met on Facebook. "Girl Kelly" in Florida did a simple Facebook search for her name and up popped "Boy Kelly" from Texas. A Facebook friendship turned into a beautiful courtship. They appeared in my Cyber Love Story of the Week as well as on the Today Show and numerous other media outlets.
12. Facebook becomes "third largest country" in the world. – Hitting the 350 millionth subscriber in December shows their startling growth. Facebook is now multi-generational with parents spying on their children's walls and kids seeing who their parents are now dating. Facebook went from a personal photo album and social connecting to creating business brands. Every business should have a Fan Page. It's like having another website to promote your brand.
13. Twitter accountability – Oops! I used the wrong hash-tag at a conference and within moments on Twitter, I was corrected by another attendee. The value of messaging in real time is clear. When you make a mistake, you stand corrected instantly.
14. Mobile Dating – For the younger generation and the tech-savvy, they have moved from traditional online dating sites to iPhone apps such as Skout, Hot-or-Not, Grindr, and more. Why wait for an email when you can meet up or hook-up now? Meeting "in real life" has taken on a new meaning.
Julie Spira is a social media expert and author of the bestselling online dating book, The Perils of Cyber-Dating: Confessions of a Hopeful Romantic Looking for Love Online. Visit her at SocialMediaMore.com
Click here to read full article from the LA Times
Inspiration and a hug from @TonyRobbins
As I am enjoying my holiday vacation in the desert, I am handed this article from the Desert Sun about the social networking phenomenon that has taken over the lives of so many. After a brief comment to the article, I decided to finish my last two blogposts, shut down my computer, and spend some quality time, "in real life," with my family. Enjoy this year-end article from Martha Irvine, Associated Press which appeared in today's Desert Sun newspaper.
Friendster to Facebook, the world is atwitter

MARTHA IRVINE, The Associated Press
Picture a preschooler running through a grassy field next to her house, pretending she's holding a friend's hand.
That was my attempt at social networking, way back when I made up an imaginary playmate after my best buddy Linda moved away and broke my heart. With no kids left in my rural neighborhood, a girl had to do what a girl had to do.
I craved connection, even then.
Now, decades later, I've got more connection than I often know what to do with — hundreds of friends, and friends of friends, and people I've never met who've become my virtual acquaintances on various social networking sites.
It can be an efficient, effective way to communicate, but it also can make my head feel like it's going to explode. (As I type this, I try not to be distracted by the instant notifications from my e-mail telling me that so-and-so and so-and-so are now "following" me on Twitter.)
Wait. What was I talking about?
Oh yeah, the online social craze of the decade.
It's not that I dislike communicating. Far from it.
In the 1980s, I was a fan of the handwritten letter. By the '90s, I often used e-mail because it was easier and more immediate. This decade, despite my best intentions, my communications have gotten increasingly short, often circulated on Facebook, Twitter or by text message. Efficient and effective, but not without a price.
Consider the cheeky friend who recently described me this way: "She communicates with thousands of people at a time. It's just her way."
As technology has expanded our ability to communicate with more people, I'm receiving more of these little jabs from family and friends, many who knew me before e-mail or social networking existed.
I find their comments a tad hypocritical since a lot of them are social networkers, too. But that is the irony of our times: we've never been more connected, at least by gadgets, and yet many of us crave the undivided attention of our friends, family, bosses and coworkers.
We want simplicity, balance and a chance to concentrate, even as our electronic connectedness — self-imposed and otherwise — increases.
Birth of addiction
For me, social networking started innocently enough after doing the 1990s chat room and online forum thing. Early this decade, I dabbled very briefly in sixdegrees.com and then Friendster (yes, as uncool as that is now, I'll admit it). My habit became more serious with MySpace, which I now lovingly call the "bellbottom pants" phase of my social networking experience.
Then Facebook really hooked me. And Twitter is now doing its best to suck me in, partly because I'm told that in these uncertain times, any journalist would be a fool to ignore it.
It's all been useful for one reason or another. Occasionally, I've found sources for articles and spotted status updates or "trending topics" that have sparked story ideas.
I've also felt the power of social networking as a busy working parent who has less time than I'd like to connect with people.
I've learned about friends' breakups, their children's illnesses or parents' deaths, sometimes more quickly than I would through more traditional means. I've gotten an inside glimpse of my nieces' and nephews' lives that I probably never would have, and a better sense of the day-to-day lives of close friends who live far away and even those who work in my own office.
I've found long-lost friends and made a couple new ones.
All that is great, invaluable, addictive even.
But I've also never felt more distracted, and that I don't like.
The dark side
How many among us have had a kid, a significant other or a friend ask us to put away a computer or a cell phone? How many of us have spent time staring at a computer screen or a gadget when we could be doing any number of things that we know would be better for us?
I know I have.
Don't get me wrong. I still think there's a lot to like about social networking. And even if I didn't, there's no denying that it's forever changed the way we communicate.
I think it's no coincidence, though, that to "unfriend" — essentially dropping a connection with someone made on Facebook — is the Oxford American Dictionary's 2009 Word of the Year as this decade of frenzied communication comes to a close. On Twitter, the term is to "unfollow."
People like me are tired of feeling frazzled and overextended. In these times of great change and upheaval, they're prioritizing, on and offline , for survival and sanity.
Next decade, I'm vowing to be among the limit-setters, technological and otherwise.
Otherwise, you may see me running off in a field, mumbling to myself or to that imaginary friend.
And this time, that won't be cute.
Additional Facts
Social networking through the decade
Milestones in social networking over the past decade:

2002: Friendster launches and becomes a social networking force until MySpace and LinkedIn hit the scene in 2003.

2004: Facebook becomes a staple of communication for college students. The service opens up to high-schoolers in 2005, corporate networks in 2006 and eventually becomes a worldwide phenomenon.

2006: Twitter, a "microblogging site" that allows 140-character posts, begins and, by decade's end, becomes one of the fastest-growing social networking sites.

Source: D.M. Boyd & N.B. Ellison, Journal of Computer-Mediated Communication
It's the time of year for the best of lists to appear. Our friends at Mashable have come up with their Ten Must-Read eBooks for Social Media Lovers.
Along with their top ten favorites, I'd like to recommend two others, The Facebook Era: Tapping Online Social Networks to Build Better Products, Reach New Audiences, and Sell More Stuff
written by my friend, Clara Shih and
Twitter For Dummies
co-written by Laura Fitton, better known as @Pistachio.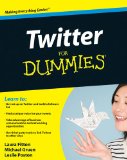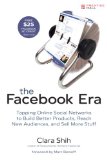 Click here to see the list from Mashable
Julie Spira, a talented internet industry vet, is joining Brandloft, the award-winning strategic marketing and branding communications agency, as EVP, Director of Social Media.
SOUTH NORWALK, Conn. – In a move to extend the depth and breadth of its client solutions and strengthen its social media offering, Brandloft today named Julie Spira as executive vice president and director of Social Media.

According to Brandloft principal, Roger Chiocchi, the move recognizes the importance of social networks in today's media mix, and strengthens Brandloft's hand as a player in the emerging online market. Based here, Brandloft is a branding and marketing firm with multinational and regional clients in the B2B and B2C space.

"Julie is an innovator in the field, and one of the first marketing executives to really get on the online bandwagon in the mid-1990s. She's seen the industry develop and has stayed ahead of the curve," said Chiocchi.

Based in Los Angeles, Spira will not only head Brandloft's social media offering but run business development for the firm on the West Coast.

"Running social media out of LA is great for us," said Chiocchi, "and gives us an added presence on the West Coast, which is known as the hub for digital media.

According to Spira, "Social Media is transforming how marketing communications is applied and how it is delivered. In many respects, it levels the playing field, but to do it effectively takes strategy, insight and vigilant execution. That's what we're doing for our clients at Brandloft."

Spira brings more than 25 years of sales and marketing experience to the firm, and has served as an executive of several start-up Internet and communications companies, including RKO Radio Networks – the first digitally delivered satellite radio network. Spira also held the positions of Vice President, Broadcast Sales of IDB Communications Group, Vice President Sales – Xing Technology – the first online streaming software company, and Executive Vice President at InterPacket Networks – a global provider of high-speed Internet via Satellite which was acquired by American Tower.

About Brandloft
Brandloft is an award-winning strategic marketing and branding communications firm helping clients to strengthen their brands, reach and engage audiences in new and innovative ways, and drive revenue. Reach Brandlfoft at 203-857-4141, or online at www.brandloft.com .
Click here to read full release
It's an honor to be the featured  Newsmaker of the Week in the Los Angeles Business Journal.
LOS ANGELES BUSINESS JOURNAL


FEATURED NEWSMAKER
Marketing Executive Keeps Things Social on Internet
by Susannah Snider
For Julie Spira, the Internet is all about connecting.
As the new executive vice president and director of social media at the Marina del Rey office of marketing firm Brandloft, Spira will teach clients to tap into online resources such as blogs, Facebook and LinkedIn to promote products.
"It's become so important," she said of online social marketing. "If you don't have a great social media presence, you're really missing the mark."
Businesses have been getting online advertising wrong, she said. Some annoyingly spam their audiences, others fail to stay abreast of new trends and some rely on promotions that are just too slick.
"Authenticity is really in," noted Spira, who grew up in Glen Rock, a small New Jersey town. "You either embrace it or try to run from it, and you can't run very far."
And when it comes time to show clients a successful case study of her work, she won't have to look too far. Spira used online social media to promote her book, "The Perils of Cyber-Dating: Confessions of a Hopeful Romantic Looking for Love Online."
"I thought if Obama could become president of the U.S., when no one really knew who he was, because of his marketing prowess, then why couldn't I have a best-selling book?" said Spira, who created a Web site and Twitter feed to promote her memoir from Morgan James Publishing. "My online dating and social media expertise have come hand in hand."
Indeed, her marketing plan for the book is what drew the attention of executives at Brandloft and got her the new job.
"Brandloft contacted me in May," Spira said. "They were so impressed with what I had done, and they knew about my background in marketing."
In addition to the book, Spira counsels would-be Web romantics through her online show, "Ask the Cyber Dating Expert." The Webcast can be heard on logTalkRadio.com or on her Web site, CyberDatingExpert.com. On the program, she provides tips such as using a catchy screen name and investing in professional photos when putting together a profile for sites like Match.com.
"When a guy or woman doesn't put their photo up, there's something wrong with them," she warned.
Spira, 52, is single and lives in West Los Angeles. In her spare time, she enjoys playing piano and going to concerts at Walt Disney Concert Hall, where she is a season subscriber.
Copyright Los Angeles Business Journal

What's all the buzz about social media?
Why do I have to go on Twitter and what exactly is a Tweet?
What's the difference between a Facebook Fan Page and a Facebook Group?
How can I find followers and how will they find me?
If you are asking yourself these questions, you have come to the right place.
At Social Media And More, we help authors, individuals, and businesses become social in the 21st century.
From setting up your social media presence, to teaching you the proper netiquette and create a following, we will make you stand out on the web and take your marketing and brand to a whole new level.
Contact us for more information on how we can create your personality and brand on the web.
PICK MY BRAIN!

Have a question about Social Media? I'll critique your site or blog, take a quick peek at your social media, and give you my expert opinion. Get 20 valuable minutes of my time to ask me anything.

CONNECT WITH US!

TESTIMONIALS

Recently we partnered with the foremost authority in dating and finding love, Julie Spira. She created a unique social media program with Down & Derby titled "Date night, Skate night" and it was the most successful event since inception. Social Media and More personally created such a buzz for the event, we had people line up around the corner.

~Richard Alexander
Down and Derby